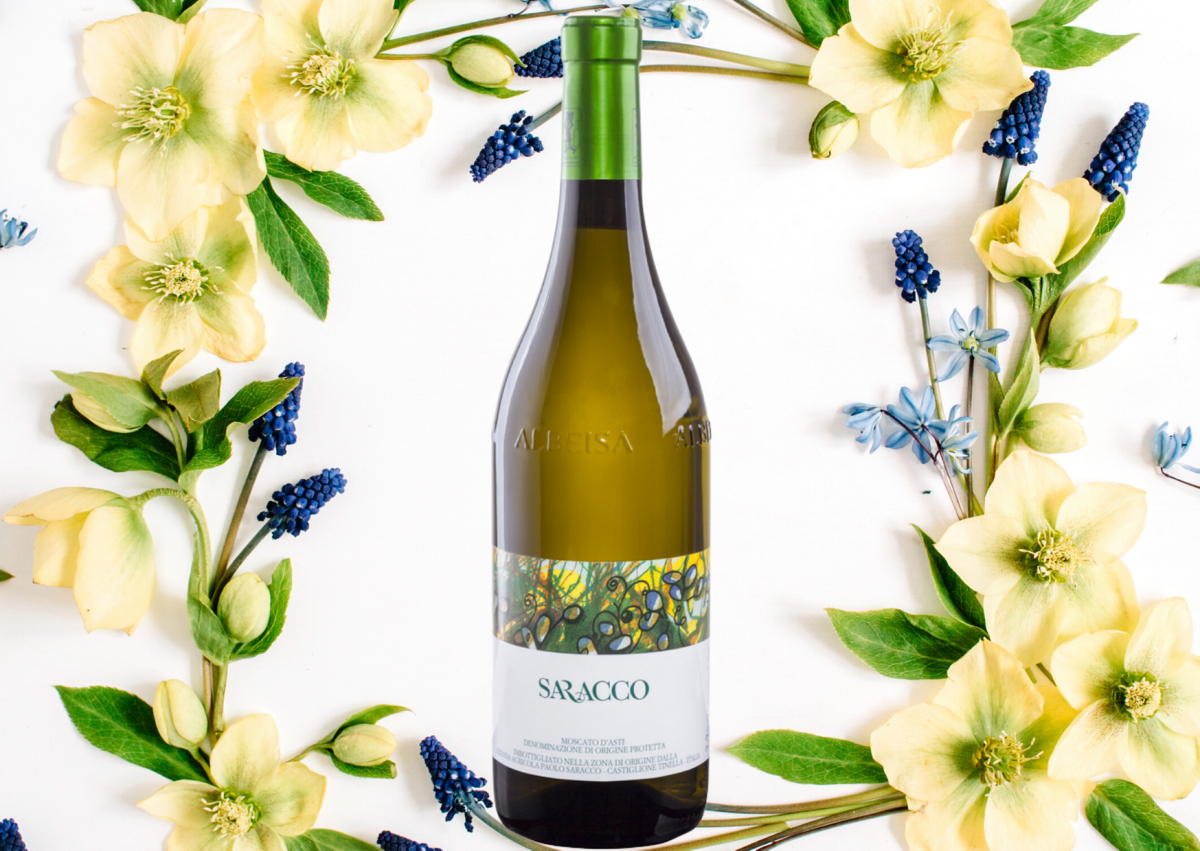 Nel cuore della zona di produzione del Moscato d'Asti, a Castiglione Tinella, la famiglia Saracco, sin dai primi del Novecento, ha una cura certosina per questa uva aromatica a dimora nelle vigne di proprietà. Nel 1988 Paolo Saracco, conclusi gli studi enologici, prende in mano l'azienda e inizia a imbottigliare con una propria etichetta: il suo Moscato diventa un vino di riferimento per la tipologia, apprezzato e amato per la leggiadra capacità di dialogo tra i profumi intensi e una fine piacevolezza in bocca.
Giallo paglierino con bagliori dorati. Profilo olfattivo seducente che avvolge con l'aromaticità tipica del vitigno e regala sentori di pesca, rosa, timo e cedro. In bocca la dolcezza si correla alla freschezza e sapidità, in un assaggio piacevole e di elegante persistenza e chiusura sulle note fruttate.
Un vino che magicamente ci riporta ai momenti piacevoli dell'infanzia, alle feste in famiglia, evocando valori profondamente radicati nelle nostre storie. Sicuramente anche Proust sarebbe rimasto affascinato da un calice di questo sublime Moscato, accompagnato da una generosa fetta di crostata alle pesche.
If we say " Moscato" you cannot but think to Paolo Saracco winery; located in Castiglione Tinella, a small municipality in the heart of Moscato wine region, Saracco family has been cultivating this aromatic grape since 1900. Paolo is today the owner and oenologist of the winery and he is the one who in 1988 decided to bottle for the first their Moscato: the native grapes grown in the beautiful vineyards preserve in the wines the characteristics of the territory and give to the Moscato, a sweet sparkling wine, a vibrant silkiness.
Clear Pale lemon, with pronounced intensity and olfactory notes of stone fruits (peach) Floral (rose), citrus fruit (cedar) and herbal. The wine is sweet, it has medium acidity, light body with a delicate mousse, medium + intensity and finish.
Perfect pairing with a homemade peach tart and a romantic Proust's book; it reminds the perfumes of the childhood and the sweet memories of the past.