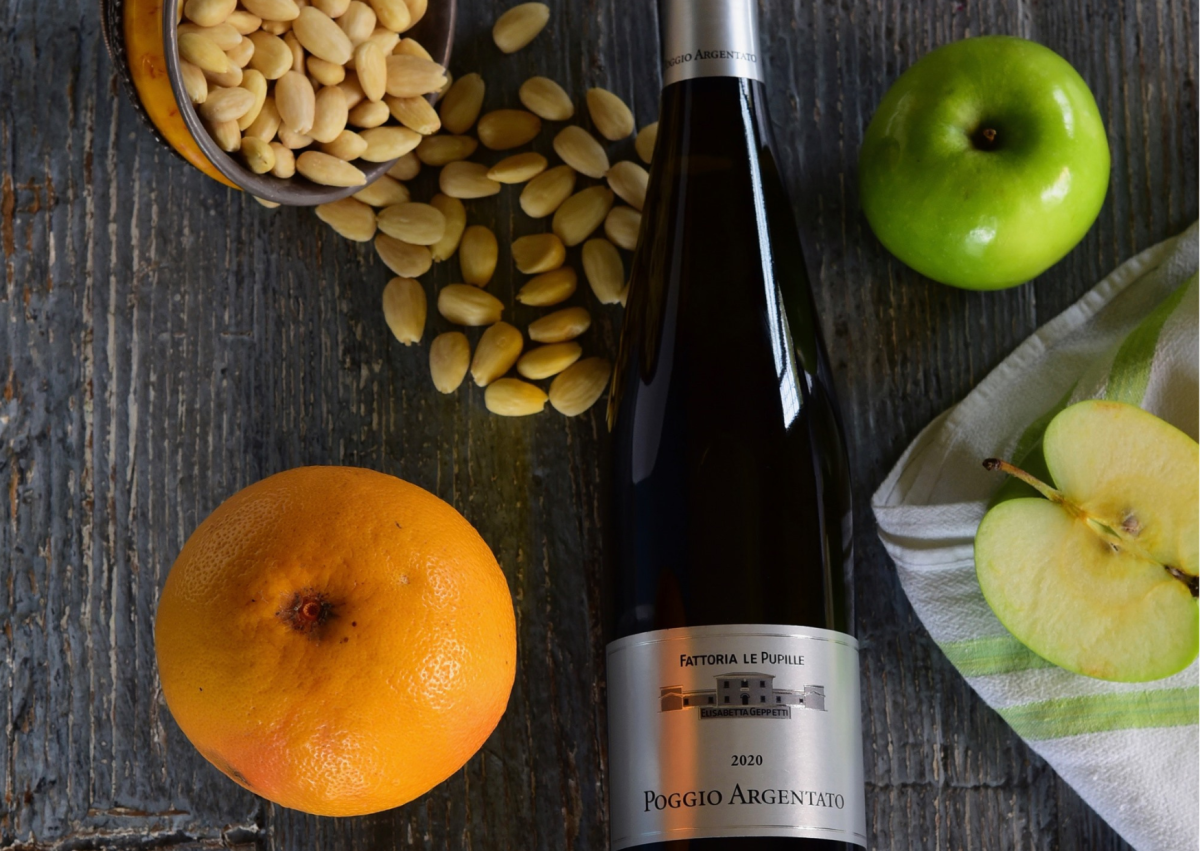 Elisabetta Geppetti nel 1985 prese in mano le redini dell'azienda e trasformò il podere di famiglia, che tutti chiamavano "Le Pupille", in una realtà vitivinicola moderna. È stata proprio lei a capire, a soli 20 anni, le enormi potenzialità di una terra non ancora ammessa nell'high society delle zone vitivinicole di pregio. Nasce così quel progetto che ha fatto dell'azienda il vero pioniere della Maremma, una terra tanto arida e difficile quanto produttiva. Nel 1982 esce la prima etichetta "ufficiale" dell'azienda, un Morellino Riserva annata 1978. Nel 1987 è la volta di Saffredi, il vino che ha fatto conoscere l'eccellenza della Maremma ben lontano dai suoi confini, diventando presto un vero e proprio gioiello dell'enologia italiana.

La proprietà si estende oggi per 420 ettari, con avamposti distanti anche 30 chilometri l'uno dall'altro, tra boschi di querce, lecci e sughere tutti da esplorare per scoprire questa parte della Maremma. I vigneti costituiscono 80 ettari in totale, con filari che si rincorrono su colline da 50 a 280 metri s.l.m., dove i terreni dal caratteristico scheletro in arenaria si differenziano per strati superficiali eterogenei, soprattutto franco sabbiosi e argillosi e, a tratti, anche ferrosi.
Poggio Argentato, nonostante il taglio tipicamente francese, è un vino che per struttura, aromi e gusto racchiude la vera essenza della Maremma: la sua terra, la sua luce, la brezza del mare. Sauvignon Blanc, Petit Manseng, Semillon, Traminer rendono Poggio Argentato un vino raffinato, elegante ed estremamente versatile.
L'affinamento in tonneaux da 500 L gli conferiscono una struttura adatta a diversi abbinamenti: spigola al cedro, linguine al pesto, carni bianchi e formaggi stagionati.
Elisabetta Geppetti in 1985 took over the reins of the company and transformed the family farm, which everyone called "Le Pupille", into a modern winemaking reality. It was she who understood, at the age of only 20, the enormous potential of a land not yet admitted to the high society of prestigious wine- growing areas. Thus, was born that project that made the company the true pioneer of the Maremma, a land as arid and difficult as it is productive. In 1982 the first official label of the company was released, a 1987 Morellino Riserva, jewel of Italian enology.
Today the property extend for 420 hectares, with outposts even 30 kilometers away from each other, among oak, holm oak and cork forests all to be explored to discover this part of the Maremma. The vineyards make up 80 hectares in total, with rows running on hills from 50 to 280 a.s.l, where the soils with the characteristic sandstone skeleton differ in heterogeneous surface layers, especially sandy and clayey and, at times, even ferrous.
Poggio Argentato, despite the french silver cut, is a wine that for structure, aromas and taste contains the true essence of Maremma: its land, its light, the sea breeze. Sauvignon Blanc, Petit Manseng, Semillon, Traminer make Poggio Argentato a refined, elegant and extremely versatile wine.
Aging in 500 l tonneaux gives it a structure suitable for different combinations: sea bass with cedar, linguine with pesto, white meats and aged cheeses.