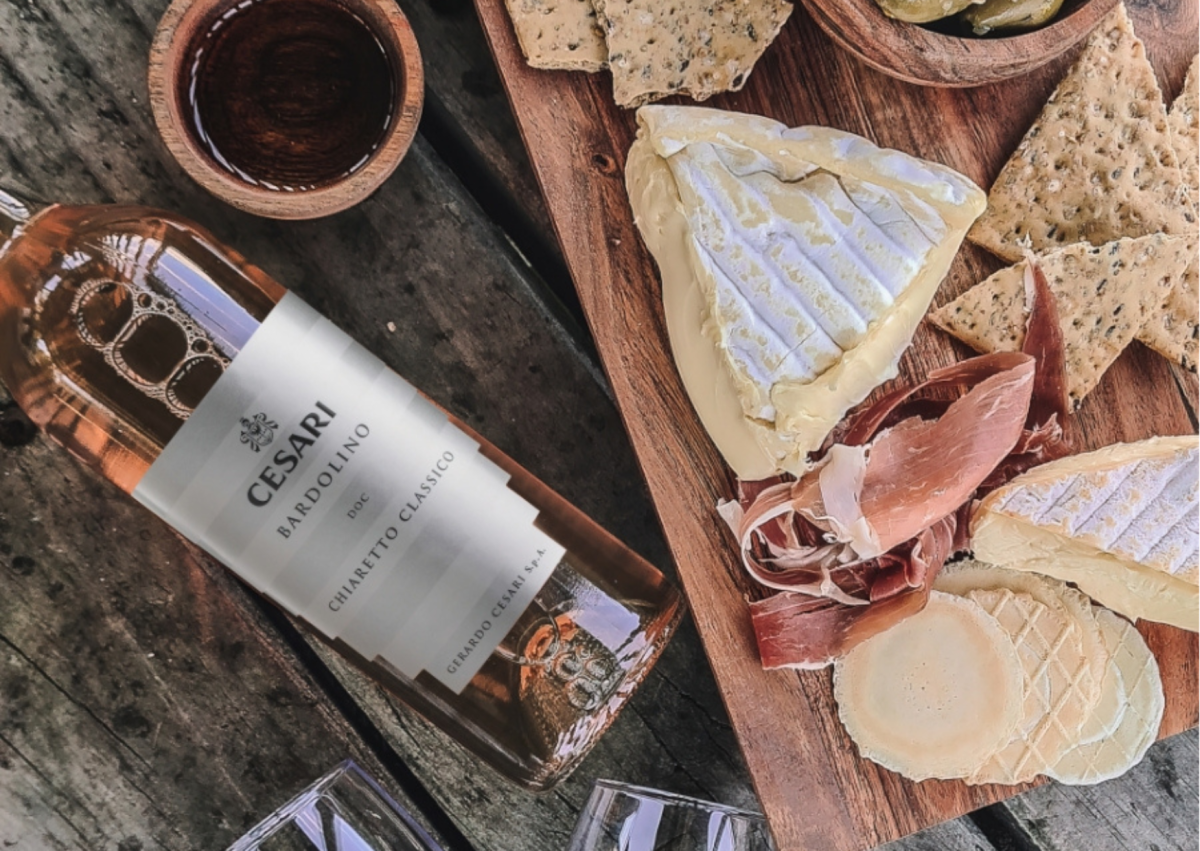 Fondata nel 1936, la Gerardo Cesari è divenuta presto sinonimo di vini veronesi nel mondo. Già all'inizio degli Anni Settanta, infatti, l'Amarone Cesari è fra i primi ad arrivare nei cinque continenti grazie alla passione e allo spirito d'iniziativa della famiglia Cesari, la cui visione originale è stata quella di voler produrre un grande Amarone che potesse competere con i migliori vini rossi sia italiani che internazionali. I vini Cesari iniziano così la storia di successo nel mondo.

Oggi la Gerardo Cesari si pone ulteriori obiettivi: ascoltare il mercato per proporre vini unici, eleganti, armonici ed equilibrati, nel rispetto di una tradizione che si avvale delle nuove conoscenze in vigna, producendo in modo sostenibile per l'ambiente e garantendo il consumatore, grazie ad un'attenta certificazione dei processi di vinificazione. Un'azienda in continua evoluzione che non dimentica però la storia del proprio territorio e le proprie origini.
Il Bardolino chiaretto classico Doc è il wine of the week di questa settimana: corvina, corvinone, rondinella, molinara; di colore rosa tenue, esprime al naso un profumo floreale, con una nota di fondo fruttata. Il sorso è fresco e piacevole, delicato e armonico.
Un vino rosè che ben si abbina ad antipasti, pesce, salumi e formaggi freschi, insomma, un evergreen da tutti giorni per accompagnare la tavola.

Founded in 1936, Gerardo Cesari soon became synonymous with Veronese wines in the world. Already at the beginning of the Seventies, in fact, Amarone Cesari was among the first to arrive on five continents thanks to the passion and initiative spirit of the Cesari family, whose original vision was to want to produce a great Amarone that could compete with the best Italian and international red wines. Thus Cesari wines begin the success story in the world.
Today Gerardo Cesari has further objectives: listening to the market to offer unique, elegant, harmonious and balanced wines, in compliance with a tradition that makes use of new knowledge in the vineyard, producing in a sustainable way for the environment and guaranteeing the consumer, thanks to careful certification of the winemaking processes. A constantly evolving company that does not forget the history of its territory and its origins.
Bardolino classic claret Doc is this week's wine of the week: corvina, corvinone, rondinella, molinara; soft pink in color, it expresses a floral scent to the nose, with a fruity base note. The sip is fresh and pleasant, delicate and harmonious.
A rosé wine that goes well with appetizers, fish, cured meats and fresh cheeses, in short, an evergreen for every day to accompany the table.