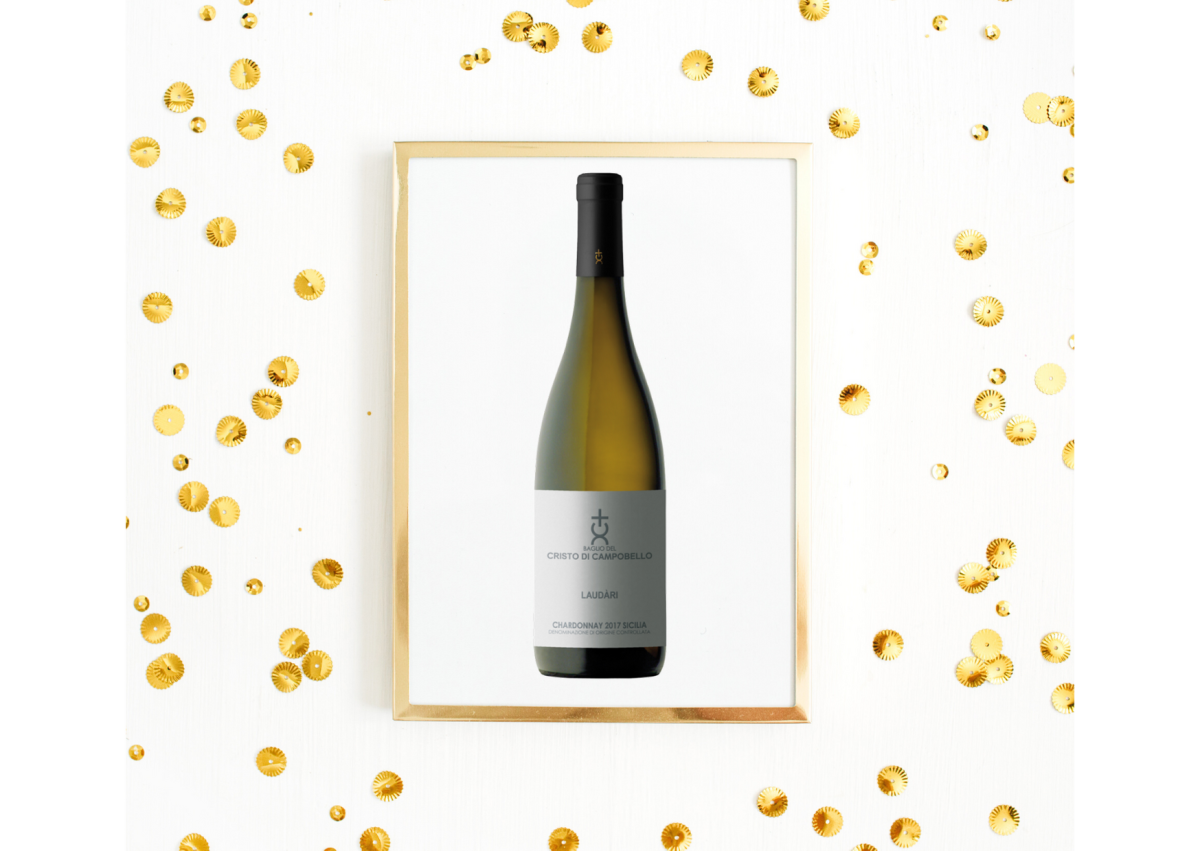 La famiglia Bonetta porta avanti una viticoltura di grande qualità, in una terra coltivata con passione e devozione, fedele alle tradizioni religiose, dove troviamo perfettamente ambientati vitigni internazionali accanto agli autoctoni, nei suoli calcarei e gessosi intorno a Licata, in provincia di Agrigento.
Laudàri è uno Chardonnay in purezza, coltivato a 260 mt slm; le uve selezionate a mano, sono affidate all'intuito e alla maestria dell'enologo Riccardo Cotarella: dopo la fermentazione rimangono sulle fecce finì per 4 mesi e altri 12 mesi in bottiglia. Si offre nel calice con un luminoso manto giallo paglierino intenso: il profilo olfattivo si declina su sentori pesca, mango, cedro, prugna gialla, note burrose e cenni di vaniglia. In bocca è avvolgente, equilibrato, con piacevole intensità e persistenza. In chiusura gradevole vena sapida con note fruttate e di burro. Un vino perfetto per accompagnare un piatto di calamari ripieni in umido alla siciliana.
Bonetta family proudly produce high quality wines through a traditional viticulture: the winery is located close to Campobello (Beautiful field in English) of Licata, in the province of Agrigento. Here the lands are cultivated with passion and the religious local traditions mark the rhythm of the work in the countryside. Limestone and chalk characterize the soils where are planted Not only native grapes but also international ones.
Laudàri is a 100 % Chardonnay; after a manual selection the grapes are vinified with Riccardo Cotarella's artistic touch and intuition. After 4 months on the lees, it matures one year in bottle. Medium lemon color, olfactory notes of citrus, stone, and tropical Fruit (peach, plum, mango, cedar) then butter and vanilla hints. Medium acidity, high alcohol, medium + intensity and finish with some ageing potential. Try it with a Sicilian specialty, stuffed squid with tomato sauce.