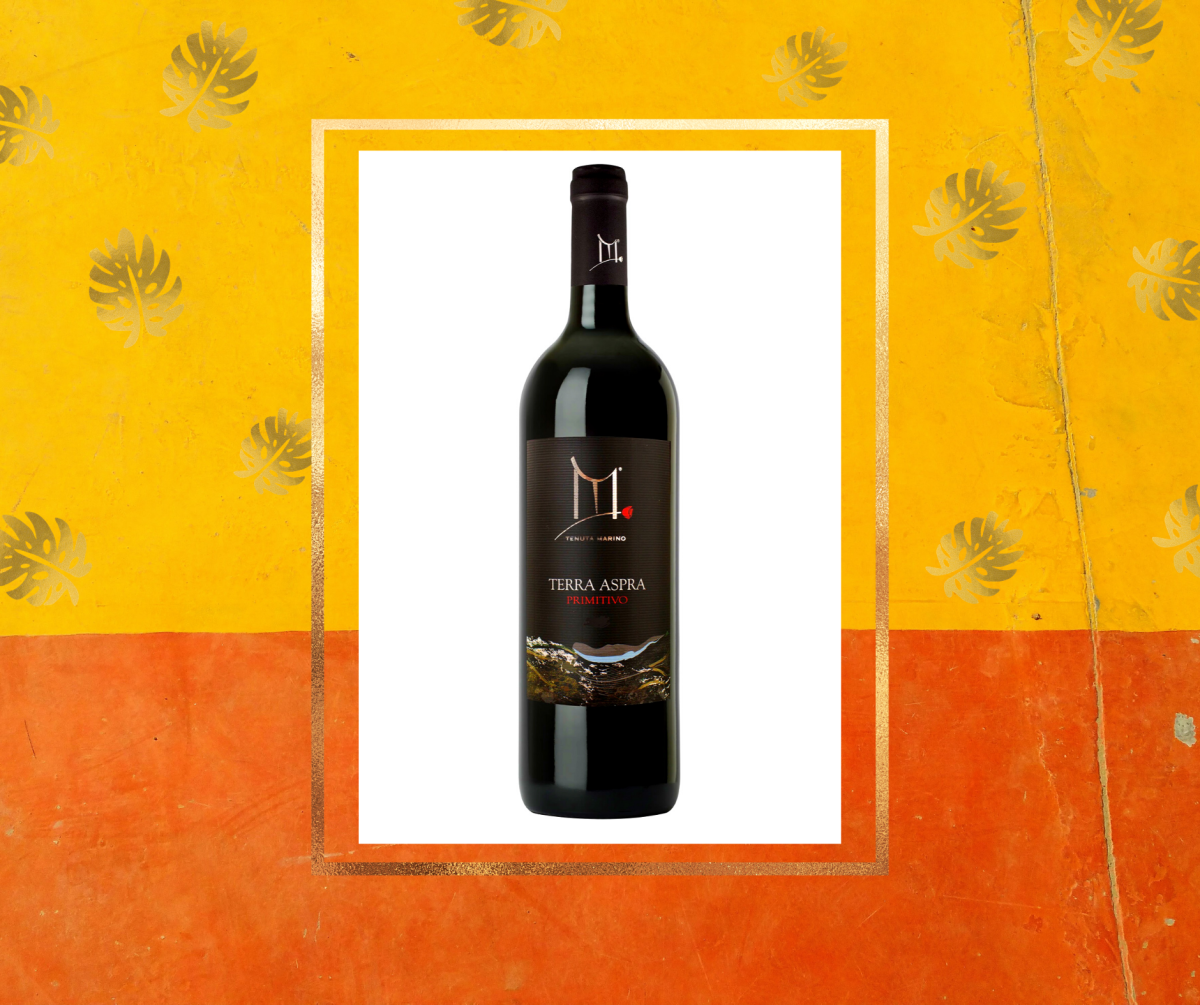 In un territorio che offre scenari di incontaminata bellezza Francesco Marino è il promotore di una viticoltura materana di qualità: conduzione biologica per i 210 ettari di proprietà, in cui le vigne sono mediamente situate a circa 500 m slm, sul confine tra le province di Matera e di Potenza. Si coltivano vitigni internazionali quali Syrah e Merlot ma soprattutto autoctoni: il primitivo coltivato in questi terreni magri ma ricchi di scheletro, diventa raffinato e molto elegante, rafforzando una naturale inclinazione all'invecchiamento.
Terre Aspre Primitivo 2011 fermenta in acciaio, dove svolge anche la fermentazione malolattica, per poi maturare un anno in botti di rovere, proseguendo con un affinamento in vetro.
Il corredo olfattivo è complesso e si riconoscono sentori di frutta rossa matura, uva passa, mirtillo, ribes e pepe nero al quale si aggiungono note speziate molte delicate di tabacco e caffè seguite da humus, liquirizia, note balsamiche e una leggera tostatura. In bocca è piacevolmente vellutato, con un tannino seducente che sostiene il sorso; dinamico e persistente, chiude su note fruttate.
Un vino generoso che si sposa bene con un piatto tipico lucano quale il maiale con le cipolle.
Francesco Marino promotes a high quality viticolture in the beautiful region of Matera. All his vineyards are organic, spread across about 210 hectares, at about 500 meters above sea level. International varieties such as Syrah and Merlot have been planted as well as the native grapes, Primitivo and Aglianico. Although Primitivo is being cultivated in those poor soils, rich of skeleton, however it produces very elegant and interesting wines, with a very good ageing potential.

Terre Aspre Primitivo 2011 is made from 100 % Primitivo grapes, fermented in stainless steel tanks, where at a time later also the malolactic conversion takes place. The wine matures for one year in oak wooden casks and it remains for further aging in bottle.
Deep ruby red, olfactory notes of ripe red fruits, blackcurrant, sultanas, black pepper, tobacco, coffee and charred wood.
Off dry, medium acidity, medium tannins, high alcohol, medium+ intensity and long finish.
Try it with a traditional specialty – the delicious Pork with onions!