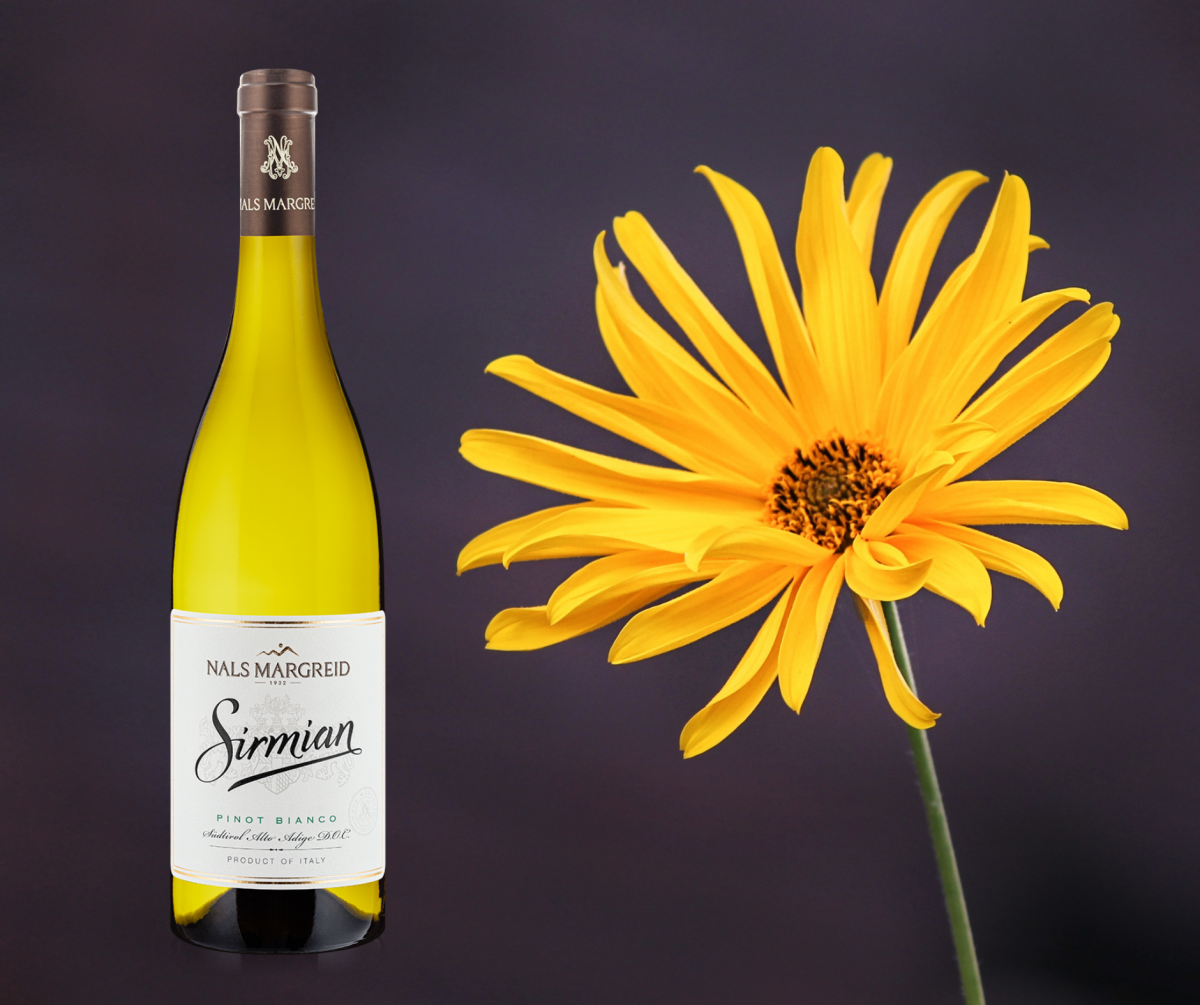 Una produzione di qualità eccellente per questa cantina, nata nel 1932, che vede collaborare 138 famiglie di vignaioli, che con meticolosa cura ed esclusivamente a mano, curano circa 160 ettari di vigneto nelle zone più vocate dell'Alto Adige, in cui si apprezzano numerose differenze morfologiche e di composizione dei suoli.
Con l'obiettivo di trattare con rispetto la natura e le risorse - come afferma l'enologo Harald Schraffl - vediamo nascere vini con nomi propri che tratteggiano le caratteristiche della profonda relazione tra uomo e territorio, interpretando la personalità dei vitigni.
Abbiamo degustato il Pinot Bianco Sirmian 2017: le uve provengono da terreni morenici, ricchi di calcare, situati oltre i 600 mt di altitudine, in cui è possibile effettuare una vendemmia tardiva.
Luminoso giallo paglierino con bagliori dorati. Ampio profilo olfattivo che apre con sentori di mela, pesca bianca, cedro, bergamotto, biancospino, erba falciata, pietra bagnata. Grande presenza in bocca, con fragrante intensità e lunga persistenza; chiude magistralmente su note fruttate e con un graffio sapido.
Da provare con le mezzelune (pasta fatta in casa ripiena di patate) dell'Osttirol, chiamate Schlipfkrapfen, condite con burro fuso.
Guten Apetit!
Kellerei Nals Margreid has produced high quality wines in the ideally suited territory of the Alto Adige region since 1932: currently there are 138 winegrowing families that are cultivating about 160 ha: they work manually, respecting nature and the vines. The soils vary from calcareous to marly or morainic.
The aim of Harald Schraffl, the oenologist of the winery, is to work respecting nature and its resources; this is the reason why all the wines have a strong personality as well as their own names.


Pinot Bianco Sirmian 2017 has a beautiful medium lemon color with golden reflections. Olfactory notes of green fruit, citrus fruit (cedar) white apple, herbal, wet stone and floral (hawthorn). It has a medium acidity, high alcohol, medium body, medium intensity and medium+ finish. Perfectly paired with Schlipffrapfen, a homemade pasta filled with potatoes, tossed in butter, a typical recipe of OstTirol.
Enjoy your meal!