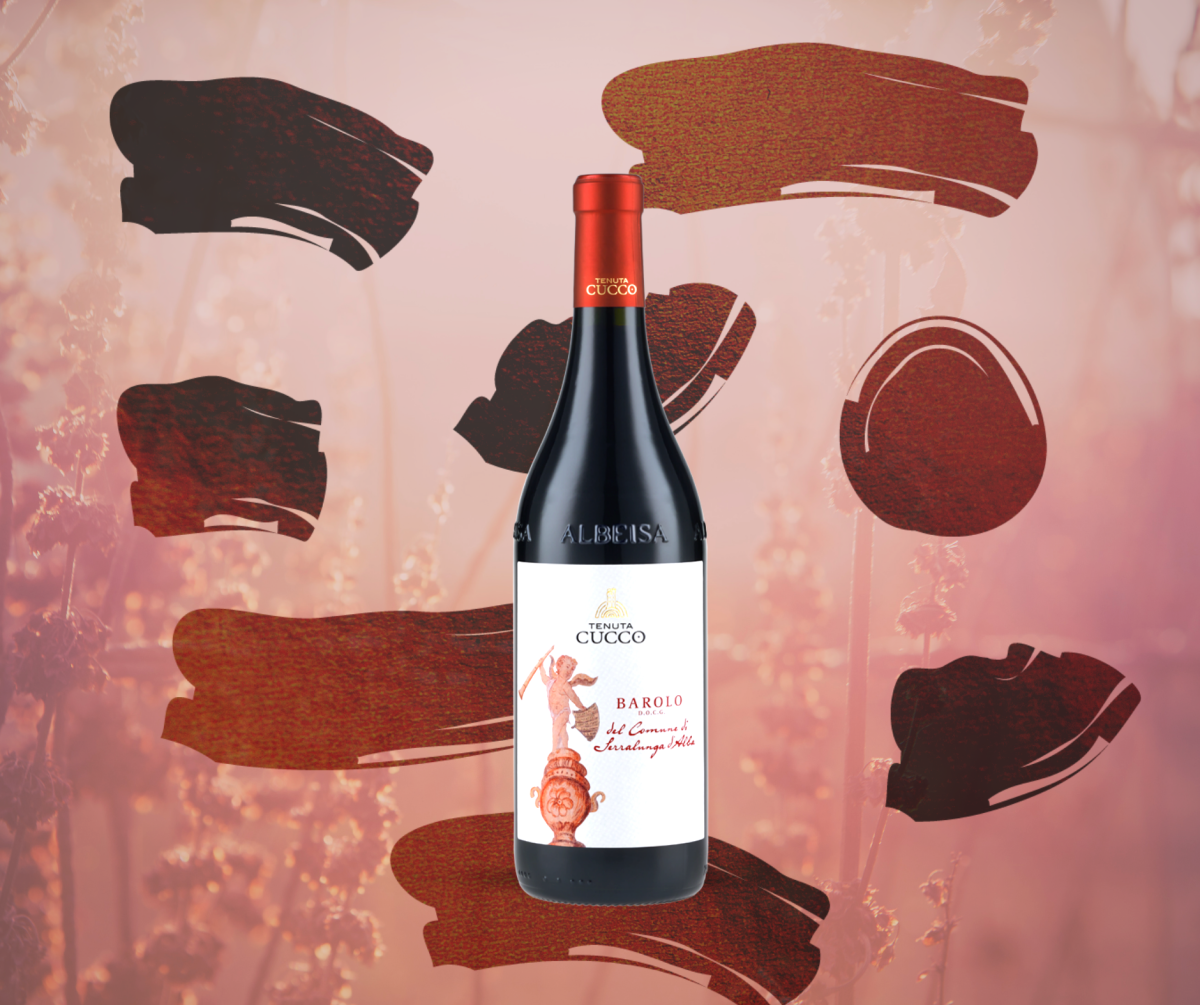 Cantina fondata dalla famiglia Cappellano negli anni Sessanta, appartenuta dal 1966 alla famiglia Stroppiana e rilevata infine nel 2015 dalla famiglia Rossi Cairo, che da oltre 15 anni conduce l'azienda biodinamica La Raia a Novi Ligure. Il panorama che si può ammirare da Tenuta Cucco abbraccia le colline vitate e uno scorcio del Castello di Serralunga d'Alba, icona delle Langhe. Sulla sommità più alta della collina si trova il vigneto più antico, Vigna Cucco, all'interno del cru Cerrati.
Vitigno principe è il nebbiolo, che viene coltivato su suoli caratterizzati da marne grigie, alternate a strati di sabbia o arenarie grigio rossastre, identificati come formazione di Lequio, con presenza inoltre di terreni corrispondenti alla tipologia delle Arenarie di Diano. Le uve utilizzate per le produzioni di questo Barolo provengono dalla zona di Bricco Voghera, un cru di Serralunga. Fermenta in tini a temperatura controllata, affina 24 mesi in botti tradizionali da 25 hl a cui seguono ulteriori 12 mesi di affinamento in bottiglia.
Rosso granato luminoso, corredo olfattivo complesso che regala cenni di rosa, viola, ciliegia matura e sotto spirito, liquirizia e una gentile speziatura. Il sorso è teso, dinamico, con tannino che sostiene la buona struttura e chiude con un graffio sapido su note fruttate.
Avvolti dal calore e dalla luce di un camino, pensiamolo in abbinamento con un piatto di spezzatino di cervo con polenta.
The Capellano Family founded this winery in the sixties but in 1966 the property was acquired by the Stroppiana family. Finally in 2015, the Rossi Cairo family, owners of La Raia biodynamic estate, took over the management of Tenuta Cucco, located in the beautiful environment of the Langhe vineyards near Serralunga D'Alba.
Vigneto Cuccu, from which the winery takes the name, is located at the top of the highest hill, within the Cerrati cru.
The grapes used in the production of this wine are coltivated on very old soils, characterized by gray marls, alternated with sand or reddish gray sandstones and plots corresponding to the Arenarie di Diano. These nebbiolo grapes come from Bricco Voghera, a special vineyard in Serralunga d'Alba. They ferment under controlled temperature and mature in traditional 25 hl wooden casks for 24 months, followed by 12 months of bottle refinement.
Garnet red medium intensity at the nose, with hints of floral (rose, violet), red fruits (cherry, rasperry), stine fruit (plum) licorice and tobacco. Dry, medium acidity, medium + tannins, high alcohol, full body medium intensity and finish. It has very good aging potential. Imagine sipping this wine in front of a fireplace with a delicious venison stew and polenta.