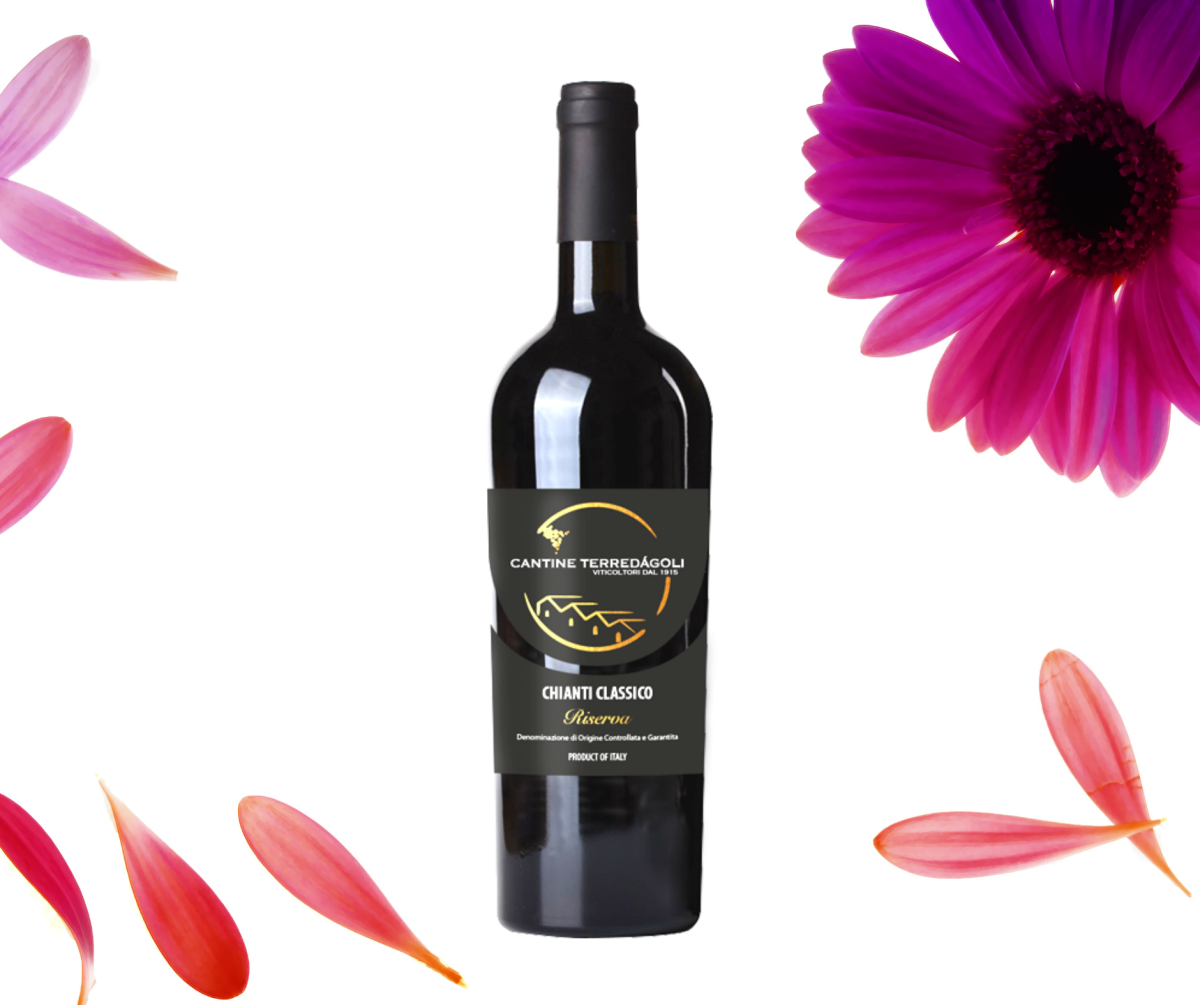 Una passione per la viticoltura trasmessa dal nonno, che Mirko Dagoli sin da bambino era solito accompagnare in vigna; completati gli studi di agronomia ed enologia, il giovane imprenditore è ritornato nella natia Toscana con il progetto di vinificare le proprie uve per ottenere vini di qualità, spostando la sede a Pergine Valdarno. Alla storica vigna della Faggeta, che dava il nome ai vini aziendali, si sono aggiunti altri possedimenti in luoghi particolarmente vocati, per un totale di circa 40 ettari dove vengono coltivati Sangiovese, Cabernet Sauvignon, Merlot e Chardonnay.
Il blend per questo Chianti Classico Riserva 2017 prevede almeno un 75% di Sangiovese, a cui vengono aggiunte uve consentite dal disciplinare. La vinificazione avviene a temperatura controllata in vasche d'acciaio per circa 15 giorni; segue un affinamento che ha luogo in parte in vasche di cemento e in parte in botti di rovere, per 18 mesi.
Nel bicchiere ammalia per il luminoso colore rosso rubino con qualche cenno granato sul bordo; naso complesso, fine con sentori di ciliegia marasca, rosa, iris, elicriso, tabacco e lievi note ematiche. In bocca è prestante, caratterizzato da una buona acidità, da un tannino rigoroso e chiude con buona persistenza su note di ciliegia.
Perfetto con una rosticciana, costolette di maiale alla brace.
Mirko Dagoli's passion for viticolture comes from childhood when he used to follow his grandfather in the vineyards. After the agronomy and oenology studies he started his own project of producing fine wines from the best territories in Tuscany; the headquarter is now located in Pergine Valdarno. In addition to the historic Faggetta vineyard, that during the first year gave the name to all the company's wines, he acquired more land to improve the coltivation of Sangiovese, Cabernet Sauvignon, Merlot and Chardonnay grapes, up to the nowadays 40 hectares.
Chianti Classico Riserva 2017 is made from 75% of Sangiovese grapes blended with other red varieties allowed by the denomination. The vinification takes place at controlled temperature in steel tanks for about 15 days, followed by an aging process partly in concrete tanks and partly in oak barrels for 18 months. Bright, intense ruby red with garnish reflections. Olfactory notes of floral, red fruits, spicy, balsamic and iron powder hints. Dry, medium + acidity and tannins, high alcohol, full body, medium intensity and medium + finish.
The perfect pairing is with the Rosticciana, delicious grilled pork ribs.