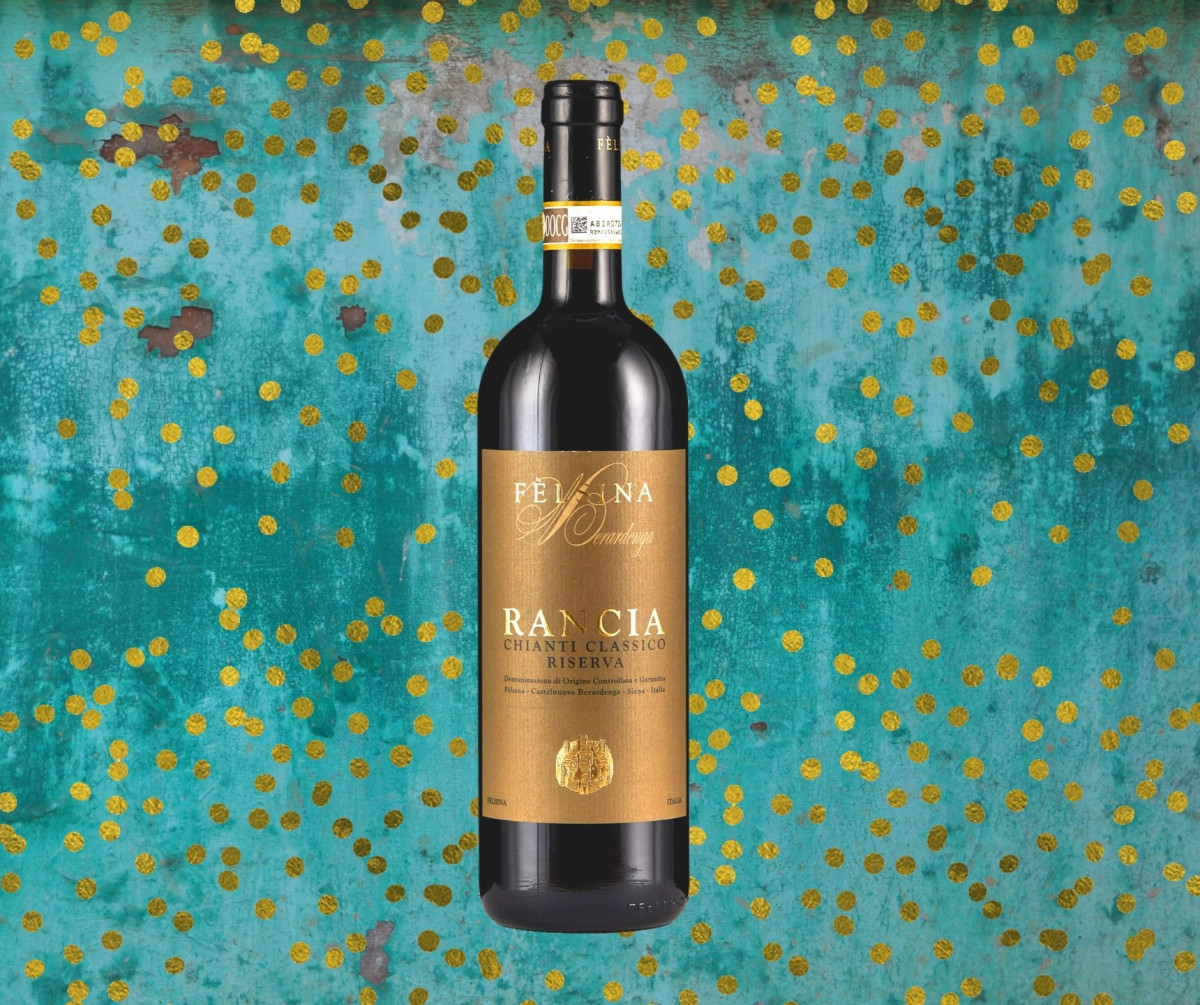 Domenico Poggiali nel 1966 acquistò la tenuta di Fèlsina e subito si accorse della grande potenzialità dell'areale per la produzione di vino; suo figlio Giuseppe iniziò così a espandere la cantina ma anche a produrre olio Extra Vergine d'oliva dalle 4 varietà locali: Pendolino, Leccino, Moraiolo e Raggiolo.
Grande protagonista il sangiovese, di cui sono stati selezionati cloni particolarmente adatti al tipo di suolo grazie alla consulenza dell'enologo Franco Bernabei: oggi dei 500 ettari totali circa 90 sono coltivati a vigneto. Nella seconda metà degli anni Settanta Giuseppe Mazzacolin entrò a far parte dell'azienda ed iniziò a curarne lo sviluppo commerciale. Il grande maestro Luigi Veronelli apprezzò molto la qualità e l'aderenza alla tipicità del territorio dei vini di Fèlsina: nel 1983 nacquero Fontalloro e Rancia. All'offerta della cantina si sono aggiunte negli anni bollicine metodo classico interessanti che utilizzano in parte uve sangiovese.
Chianti Classico Riserva Rancia 2017 è un vino di rara bellezza; il Sangiovese vendemmiato manualmente viene poi fatto fermentare in acciaio; matura per 18-20 mesi in barrique di rovere francese e affina per 6-8 mesi in bottiglia. Rosso rubino materico; naso complesso che si apre su note di ciliegia, lampone, mirtilli, ibisco, peonia, rosa seguite da china, paprica e limatura di ferro. L' ingresso in bocca è magistrale, la trama tannica risulta ben integrata e chiude persistente su cenni balsamici e fruttati.
Perfetto in abbinamento con una deliziosa costata alla griglia con patate al forno.
Fèlsina estate covers a total of 500 hectares of which 90 are under vineyards: Domenico Poggiali bought the property in 1966, seeing immediately the beautiful potential of the area: his son Giuseppe Poggiali began to expand the wine cellar and started Extra Virgin Olive oil production from the local varieties: Pendolino, Leccino, Moraiolo and Raggiola. During the latter part of the 70's Giuseppe Mazzacolin joined the family business with the task of developing the commercial aspects. With the help of the oenologist Franco Bernabei, native Sangiovese clones were selected, particularly suitable for this type of soil. Luigi Veronelli appreciated the efforts made by Fèlsina winery to reflect the amazing richness of Chianti Classico region in their wines: in 1983 Fontalloro and Rancia were born. Later they started to produce interesting Classic method sparkling wines from Sangiovese too.
Chianti Classico Riserva Rancia 2017 is a beautiful wine. The Sangiovese grapes come from Poggio della Rancia; after a manual harvest, fermentation takes place in stainless steel tanks after which the wine matures in French barriques for 18-20 months, followed by 6-8 months in bottle. Bright ruby red; olfactory notes of red fruits (cherry, raspberry), black fruits (blueberry), floral (hybiscus, Paeonia, rose), china, iron powder and spices. Dry, medium acidity, medium +tannins, high alcohol full body. Medium+ intensity and finish. It has a very good aging potential.
Try it with a T-bone steak with baked potatoes, delicious match!