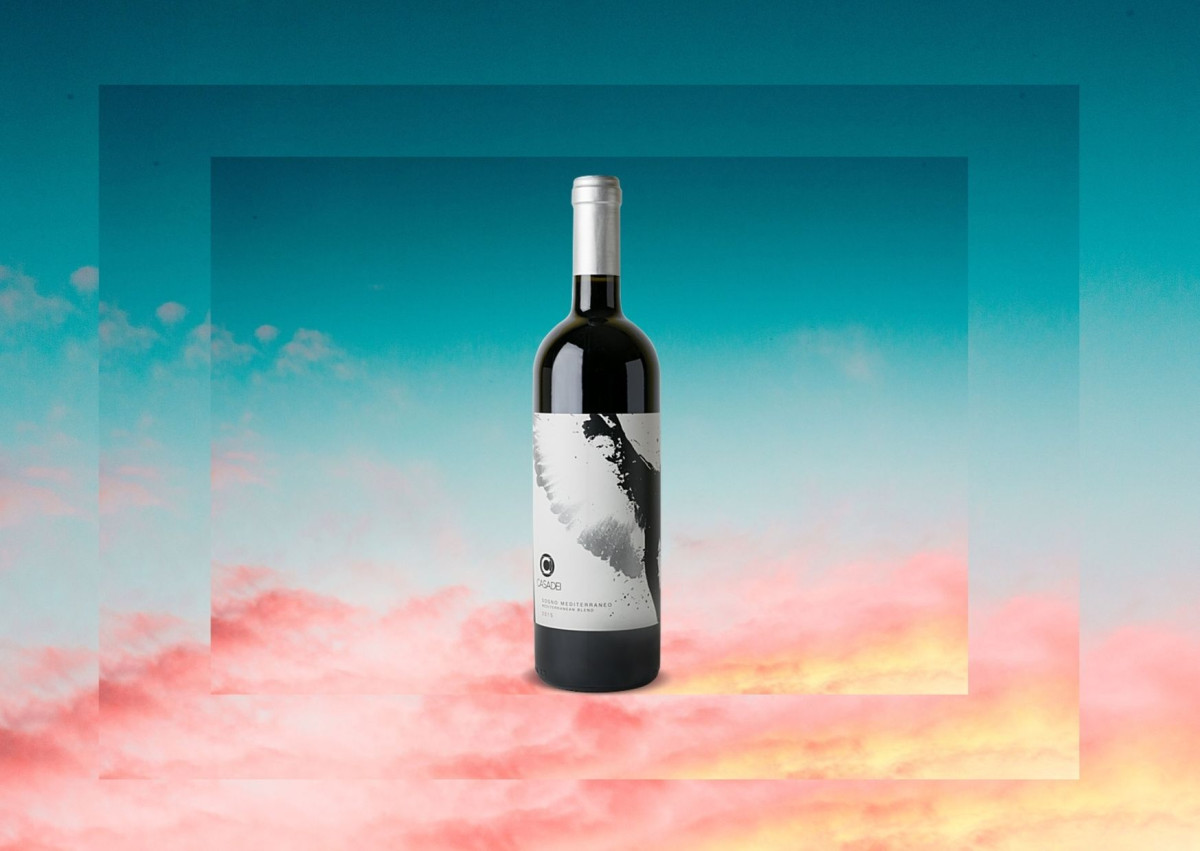 Il grande sogno di Stefano Casadei era quello di riuscire a trovare in Maremma un luogo idoneo alla produzione di vini di respiro internazionale: nel 1998 questo sogno si è realizzato ed è così iniziata la nuova avventura nella zona di Suvereto. La proprietà si estende per circa 16 ettari e i vigneti rigogliosi sono curati con il metodo Biointegrale, nel rispetto totale dell'uomo e dell'ambiente. Singolare è l'utilizzo del cavallo per evitare l'eccessivo compattamento del terreno, così da preservarne le caratteristiche importanti per la vite.
Sogno Mediterraneo IGT Toscana 2017 nasce da un blend di Syrah, Grenache e Mourvedre. Le uve vengono vendemmiate manualmente e dopo la pigiatura vengono refrigerate a 4° prima di essere avviate alla fermentazione che avviene in contenitori di acciaio da 80 hl. La macerazione si protrae per circa 20 giorni; segue un periodo di affinamento di circa 12-14 mesi in barrique di rovere francese prevalentemente di secondo passaggio ed una sosta in bottiglia per altri 6 mesi. Nel calice ammalia con il suo manto rosso rubino luminoso; al naso si offrono in sequenza note di pepe nero, ribes, mora, ibisco, foglia di peperone, cioccolato e un accenno di vaniglia. In bocca si apprezza la compostezza del tannino, la nota alcolica e la graffiante sapidità: il sorso è lungo e persistente e chiude su note speziate.
Lo consigliamo in abbinamento con un piatto di tortelli alla maremmana con il ragù.
Stefano Casadei had a dream: to find a suitable place in Maremma where to start producing wines with international characteristics. In 1998 he made his dream come true and a new adventure began in Suvereto. The property covers about 16 hectares and the lush vineyards are managed following the Biointegral method, in total respect for man and for the environment. This technique suggests the use of the horses in the vineyards to avoid excessive stress to the soil, in order to preserve its characteristics that are extremely important for the vines.
Sogno Mediterraneo IGT Toscana 2017 is a blend of Syrah, Grenache and Mourvedre. Grapes are manually harvested and after being crushed they are refrigerated at 4 °C and fermented in 80 hl stainless steel tanks. Maceration lasts about 20 days, followed by the 12-14 months aging in French oak barrels, mainly of second passage, and other 6 months of bottle refinement. In the glass, it appears bright ruby red. Olfactory notes of black pepper, black and redcurrant, blackberry, hibiscus, pepper leaf, chocolate and hints of vanilla. Medium acidity, medium + tannins, high alcohol, full body, medium + intensity and finish.
We recommend you to pair it with Maremma-style ravioli seasoned with ragù sauce.