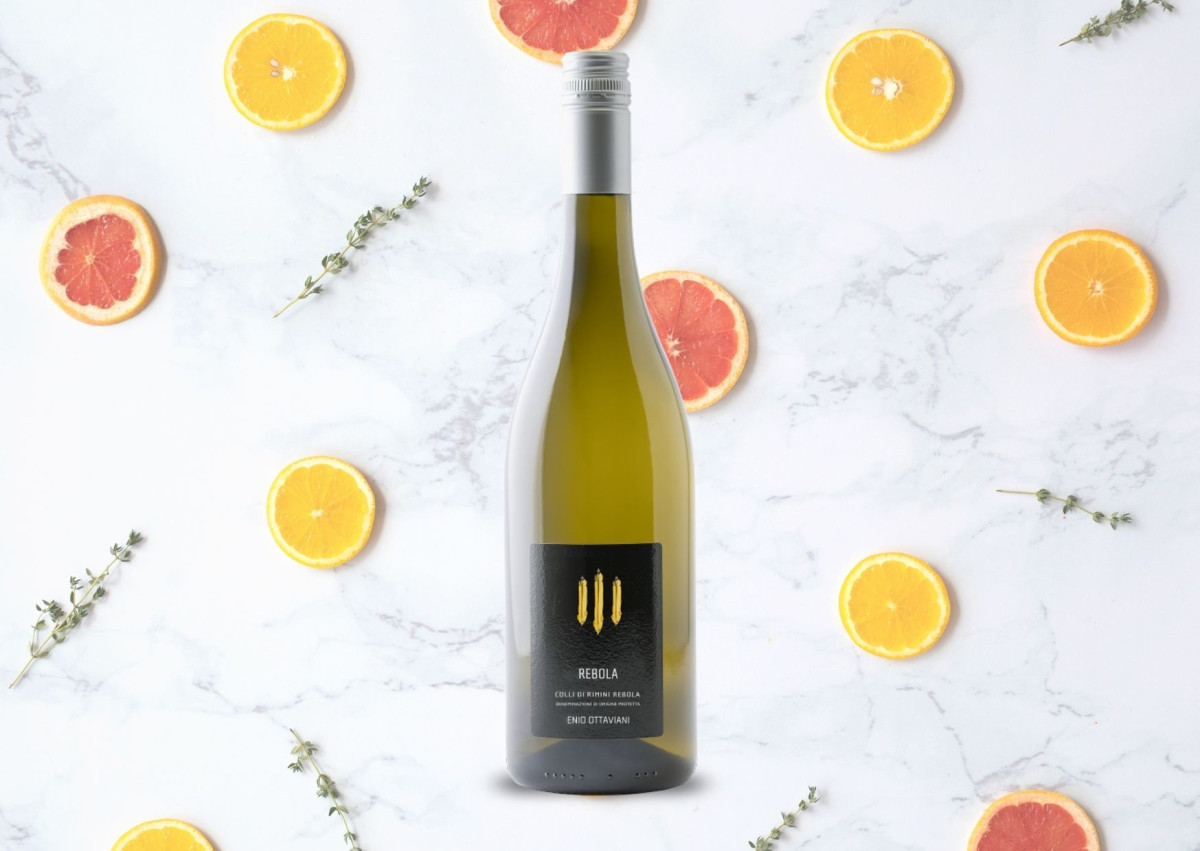 Situata in Val Conca a pochi chilometri dal mare e sulle colline di San Clemente a Rimini, questa azienda a conduzione familiare nasce sessanta anni fa grazie al nonno degli attuali proprietari, Enio Ottaviani; nei vigneti, in cui si concentra il lavoro per ottenere uve di qualità, troviamo le varietà locali quali Sangiovese, Pagadebit e Rebola assieme a Chardonnay, Cabernet Sauvignon e Merlot.
Rebola è un sinonimo del Grechetto gentile: le uve vengono raccolte manualmente mentre la fermentazione e l'affinamento hanno luogo in vasche di cemento. Un vino che stupisce! Il corredo olfattivo regala dapprincipio note di mandorla e burrose per poi aprire su cenni floreali e agrumati. In bocca è dinamico, ha buona avvolgenza e regala un finale decisamente sapido.
"Facciamo il vino per gli amici" è la massima che sottolinea la filosofia produttiva riportata in etichetta: come abbinamento un pranzo con gli amici davanti a un delizioso brodetto di pesce.
Enio Ottaviani is a family run winery located in Romagna, in Val Conca on the San Clemente hill near Rimini not so far from the Adriatic sea. It was founded sixty years ago and its philosophy promotes the importance of working hard in the Vineyards to collect healthy and high quality grapes for wines which "are made for friends". They cultivate international clones such as Chardonnay, Cabernet Sauvignon and Merlot but also the native ones, Sangiovese, Pagadebit and Rebola. Rebola (the grape is probably also known with the name of Grechetto gentile) is a surprising white dry wine; after the manual harvest, the grapes ferment and mature in concrete vats.
Beautiful pale Golden color, olfactory notes of Floral and citrus fruits, butter and almond. Medium acidity, medium alcohol and body, medium + intensity and finish. A salty sensation lingers, for a very pleasant sip. This wine needs friends and a delicious Brodetto di pesce (local fish soup) for the best pairing.