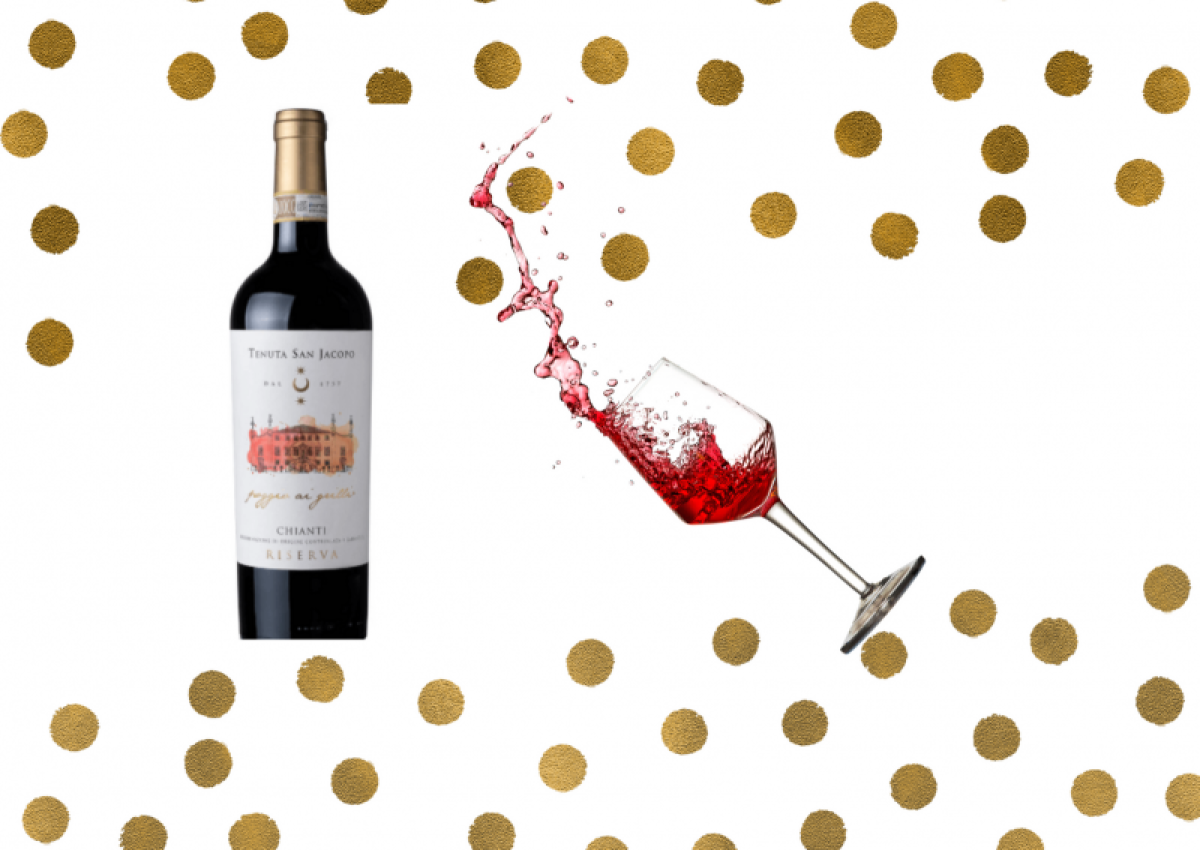 Sono passati 300 anni da quando Cosimo III de' Medici - Granduca di Toscana - decise di delimitare con un bando l'area più vocata alla produzione di vini di qualità: Tenuta San Jacopo si trova proprio ai confini di questa zona, a Cavriglia. Nata nel 2002, per il desiderio dei fratelli Cattaneo di esprimere nel vino il carattere gioviale e sincero del Sangiovese, la produzione è in regime biologico; la vendemmia viene effettuata manualmente, la vinificazione è improntata ad esaltare i profumi, giocando a bilanciare struttura e alcol, per regalare una piacevolezza di beva. La Riserva Poggio ai Grilli nasce da un blend di Sangiovese al 90%, completato da Montepulciano. Fermentazione e macerazione per 25-30 giorni in contenitori d'acciaio e affinamento di 24 mesi in legno. Nel bicchiere si offre con un luminoso rosso rubino; la sensazione all'olfatto rimanda alla ciliegia marasca, ai profumi della primavera e del tepore del prato pervaso dal frinire dei grilli. Seguono note di Viola mammola, liquirizia, tabacco, chiodi di garofano. Il sorso e' pieno, con buon equilibrio tra la glicerica morbidezza e l'impronta di un tannino setoso e ben integrato; gradevole persistenza con chiusura sapida. Convince per la gentilezza dei profumi, l'attitudine a raccontare un territorio unico e la versatilità nell'abbinamento con il cibo: riuscite a immaginarlo con un delizioso piatto di pappardelle al ragù di cinghiale?
Hello wine world!
We go back to 1716, when Cosimo III de' Medici decided to map out the best area for quality wine production in Tuscany: Tenuta San Jacopo is right at the border, in the small town of Cavriglia. Cattaneo brothers started this project in 2002 to fully express the character of Sangiovese grape. This is an organic winery: strong points are the manual harvesting, modern vinification techniques to preserve and enhance the aromas and the balance between structure and alcohol to make a really pleasant wine to drink. Poggio ai Grilli Riserva 2016 is a blend of Sangiovese 90% and Montepulciano 10%. Fermentation and maceration for about 25-30 days in steel tanks, followed by 24 months aging in wooden barrels.
Bright ruby red, medium intensity with primary floral and red fruit aromas, cloves, liquorice and tobacco. Medium acidity, medium tannins and alcohol, full body with medium finish.
The wine signature: good balance and velvetiness, an interesting expression of a unique territory.
Are you looking for the right food pairing?A delicious pappardelle (homemade pasta) with wild boar ragout.