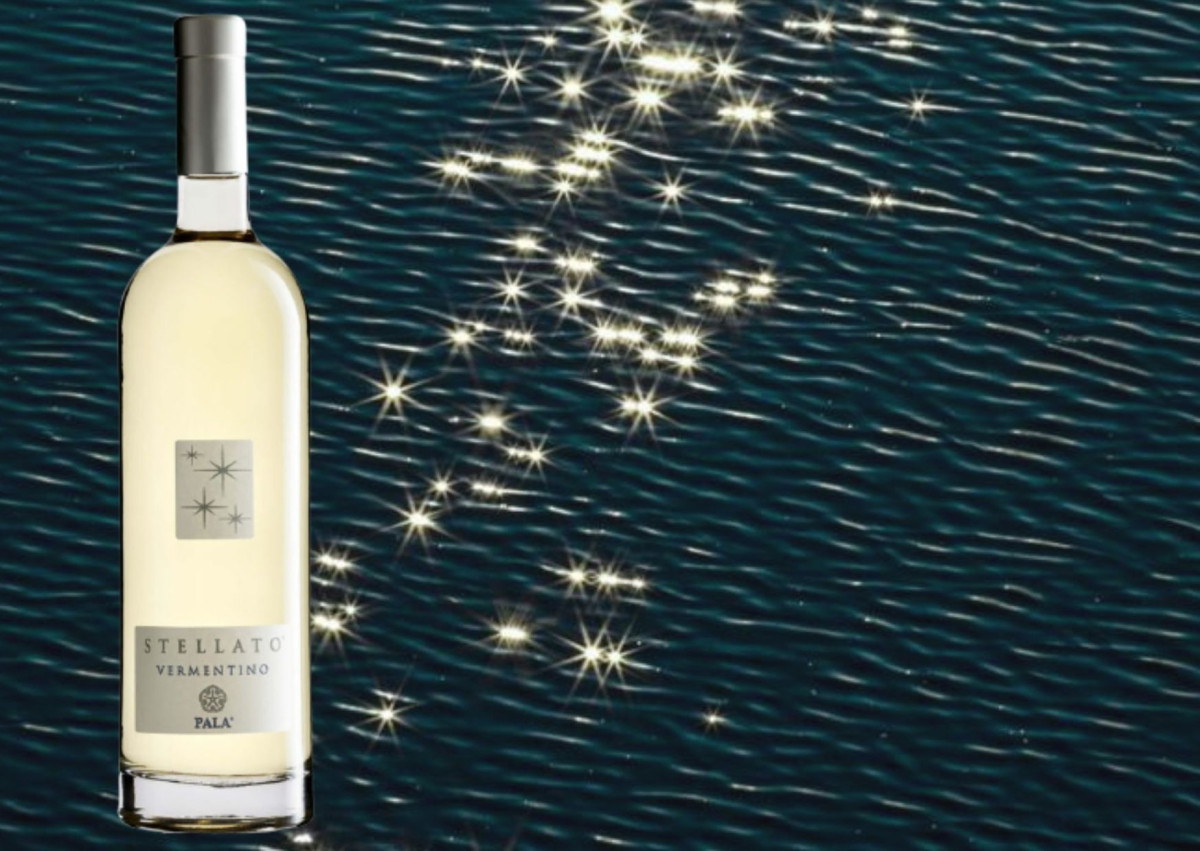 L'azienda Agricola Pala affonda le sue radici nella terra di Sardegna, passando di padre in figlio, con continuità da quattro generazioni. Mario, terza generazione della famiglia Pala, da sempre dedita a vite e vino è oggi affiancato nei lavori di cantina e nelle scelte aziendali dalla moglie e i figli. Una tradizione che prosegue con grande entusiasmo e voglia di fare da parte di tutti, mantenendo quello stile sobrio che solo chi è dedito con passione alla vigna possiede.
La Sardegna è un micro-continente, una terra dove il punto più distante dal mare dista di soli ottanta chilometri, vi è una concentrazione incredibile di paesaggi e una natura tutta sua. Dalle montagne innevate al più lungo Canyon d'Europa all'unico deserto del continente fino alle pianure fertili e alle colline calcaree affacciate sul mare come quelle dove crescono i vigneti di Pala.
Vermentino di Sardegna DOC Stellato 2019 è un 100% Vermentino coltivato nelle tenute di Tanca S'Arai e Benatzu Coloru su terreni argillosi ricchi di scheletro. Colore carico e limpido, olfatto intenso e complesso di agrumi, macchia mediterranea e un tocco di balsamico. Al palato persistente, immediato con acidità equilibrata. Il finale è ammandorlato, quasi amaro. Il vino rimane a contatto con le fecce per circa cinque mesi duranti i quali vengo ciclicamente svolti dei battonage, al termine del periodo prestabiliti viene imbottigliato.
Abbinamento ideale con i crostacei, pesci dalla carne delicata, minestre e…porceddu.
The azienda Agricola Pala (or Pala estate) was founded in Sardinia in 1950.
Mario Pala is now the third generation of the family taking care of the vines of this family with the help of this wife Rita and the fourth generation of the family represented by his sons. From father to son since 1950 there's the most important ingredients that the Pala family has always added to terroir, tradition, respect from the environment: the passion to make wines that are able to express the family character and the territory of this extraordinary island.
Sardinia is the second-largest island in the Mediterranean Sea, after Sicily and one of the 20 regions of Italy.

Sardinia is a micro-continent, a land where the furthest point from the sea is only eighty kilometres away, there is an incredible concentration of landscape and a nature of its own. From the snow-capped mountains to the longest Canyon in Europe to the only desert on the fertile plains and limestone hills overlooking the sea such as those where the Pala vineyards are located.
Vermentino di Sardegna DOC Stellato 2019 is a 100% Vermentino grown in Pala estates on clayey soils. Medium lemon yellow, olfactory notes of citrus fruits, herbal, floral. Medium acidity, medium alcohol medium body medium intensity e medium +finish. The wine remains in contact with the lees for about five months during which battonage is carried out cyclically, at the end of the pre-established period it is bottled.

Food pairing with shellfish, soups and… Porceddu!