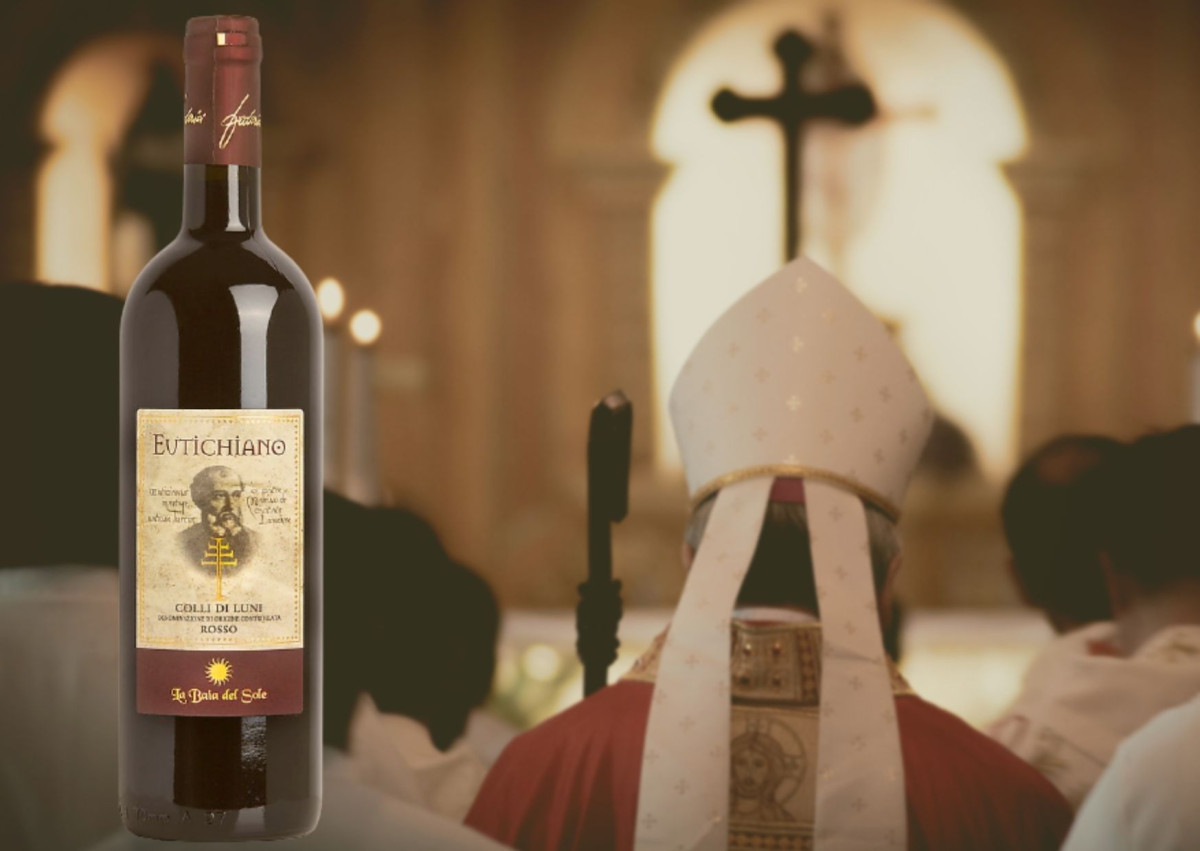 La famiglia Federici è da sempre un portavoce della viticoltura nei Colli di Luni, in Liguria, in quel territorio già acclamato da Plinio il Vecchio per la capacità di generare vini stupendi.
La cantina si trova vicino al sito archeologico del teatro romano, che compare nello stemma aziendale e impresso sul vetro delle bottiglie. I vigneti vedono protagonista soprattutto il Vermentino accanto ad Albarola, Trebbiano e Malvasia per quanto riguardo le uve a bacca bianca mentre Sangiovese, Canaiolo, Ciliegiolo, Merlot e Syrah rappresentano quelle a bacca rossa.
Eutichiano Colli di Luni Rosso DOC Baia del Sole 2019 celebra nel nome il Papa, proclamato santo, che nacque a Luni nel 228 D.C. E' un  blend di Sangiovese 60%, Merlot 20% e Ciliegiolo 20 % ed è sicuramente un rosso molto interessante di questa regione apprezzata soprattutto per i vini bianchi. Dopo una attenta selezione, le uve fermentano a temperatura controllata  tra i 18 e 26 gradi per circa 20 giorni; dopo la svinatura , il vino affina in bottiglia.
Rosso rubino intenso, profilo olfattivo caratterizzato da note di ciliegia, mora, iris e una speziatura che ricorda il pepe nero e i chiodi di garofano. In bocca si apprezza la freschezza e il tannino perfettamente integrato. Finale lungo con chiusura balsamica.
Delizioso abbinamento con uno spezzatino di cinghiale e patate.
 The Federici family have always been important representatives for viticulture 'Colli di Luni Doc'. Located in the far west of the Ligurian region close to the Tuscan border, the estate lies near the archaeological site occupied by an ancient Roman theatre, this historical connection is illustrated on both the bottle and the label in memory of its classical association. Plinio il Vecchio wrote about the amazing wines from this area and the Federici family continue the tradition! The majority of the vineyards are planted with white grapes such as Venementino, Albarola, Trebbiano and Malvasia, but there are also the reds: Sangiovese, Canaiolo, Cilliegiolo, Merlot and Syrah.
 Eutichiano Colli di Luni Rosso DOC Baia del Sole 2019 is named after the pope born in Luni in 228 A.D. It is a blend of 60%, Sangiovese20%, Merlot and 20%Cillegiolo.The fermentation of the selected bunches takes place in stainless steel tanks for 20 days in a controlled temperature. The wine matures in the bottle.A lively ruby red. Olfactory notes of red fruits. floral and spicy hints of black pepper and cloves. Dry medium acidity, medium tannins, alcohol and body. Intense in appearance and colour, with a much-appreciated sense of texture and flavour in the finish.
 Perfect with Wild Boar stew and potatoes!