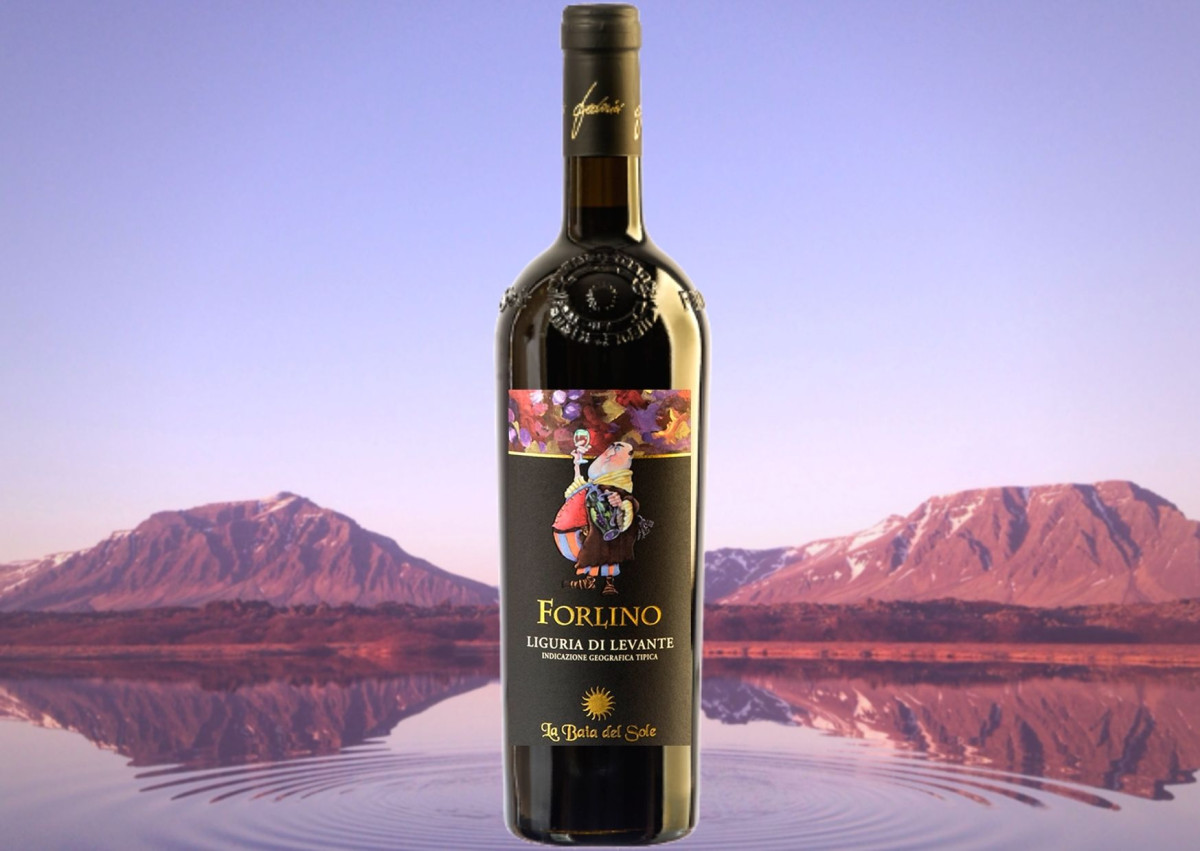 Plinio il Vecchio nel 1° secolo dopo Cristo nel suo Naturalis Historia scrisse "Vinum Luna Palma Habet" a sottolineare la qualità eccellenti dei vini prodotti a Luni, in Liguria, proprio sul confine con la Toscana. L'azienda Baia del Sole della Famiglia Federici conferma ancora dopo molti secoli questa affermazione: un territorio molto vocato, caratterizzato da un particolare microclima, dalla presenza del mare e delle brezze che spirano, dal suolo ricco in scheletro, di medio impasto con intrusioni di argille miste a limo e sabbia. Sono colline bellissime quelle sulle quali sono posizionati i vigneti principalmente di vermentino; non tutti sanno che l'azienda riesce ad esprimersi molto bene anche attraverso i vini rossi, ad esempio il Forlino.
IGT Liguria di Levante Forlino 2016 viene prodotto con uve di Sangiovese, Merlot e Syrah coltivate nella pianura che costeggia il "Forlino" appunto, l'antico bacino fluviale che portava via le acque dalla città di Luni in epoca romana.Rosso rubino intenso con profilo olfattivo gradevole e succoso, dove si apprezzano sentori di ciliegia, prugna mirabelle e una garbata speziatura.
Sarà sicuramente perfetto con straccetti di vitello con zucchine e carote.
In the first century A.D Plinio the Old  wrote in his Naturalis Historia "Vinum Luna palma habet"- the wines from Luni are the best of the Roman Provinces - He stressed the high quality of those wines, produced between Liguria and Tuscany. Federici family, owner of Baia del Sole Winery, maintens the same excellent quality: the vineyards are located in a beautiful territory by the sea, with a particular microclimate, sea breezes, a soil rich in skeleton, with some marley and clayey plots. Vermentino, a white variety is the predominant grape however red wines are also very interesting!
IGT Terra di Levante Forlino 2016 is a blend of Sangiovese, Merlot and Syrah from the sandy land : Its name derives from the ancient  Roman channel near the winery.Deep ruby red, olfactory notes of ripe cherry, plum and spices. Dry, medium acidity, medium tannins, medium alcohol and medium body, intensity and finish.
A well balanced wine to be paired with stewed veal and vegetables.