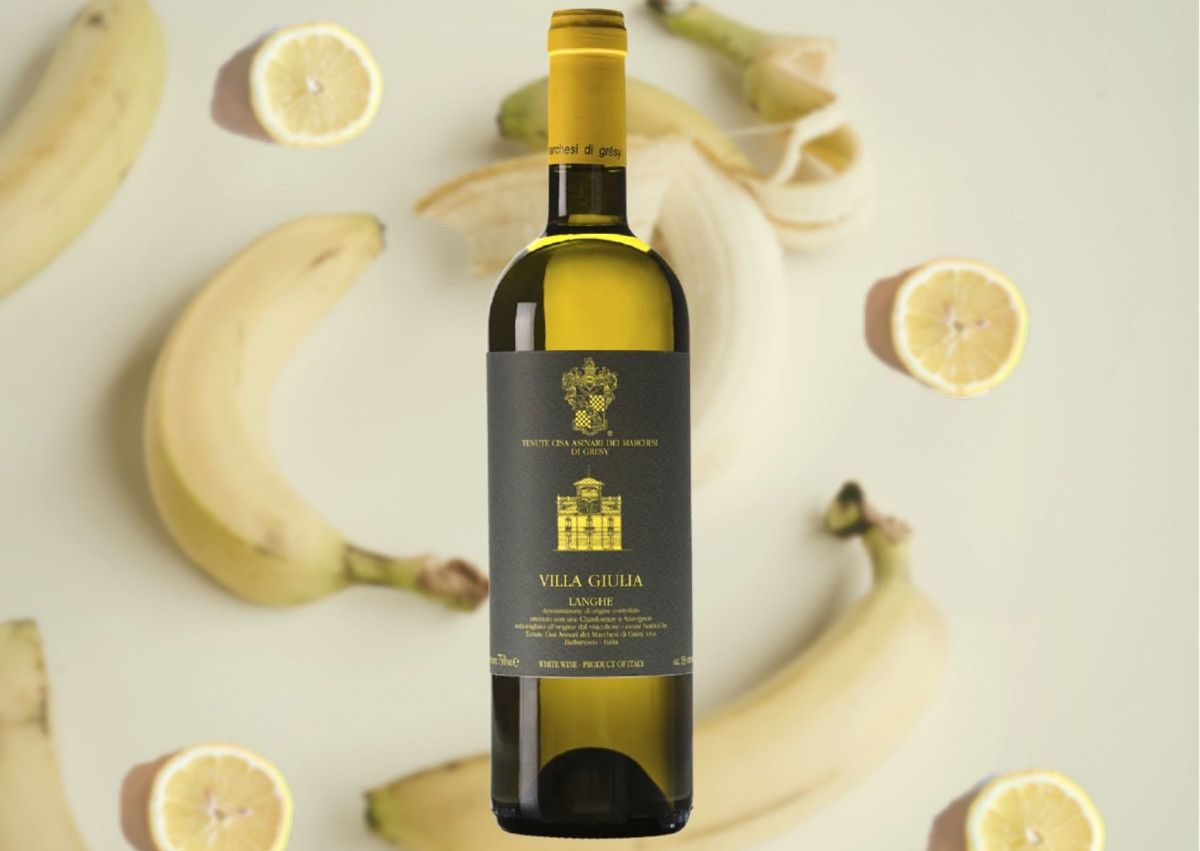 Le Tenute Cisa Asinari dei Marchesi di Grésy sono parte della storia vitivinicola piemontese e le sue radici affondano alla fine del XVIII secolo quando il marchese di Abbateona donò Martinenga alla famiglia Grésy. Il matrimonio di Carlo di Grésy con Giulia Pellizzari, avvenuto nel 1899, portò in dote i terreni posti nella zona del Monferrato e cioè La Serra e Monte Colombo e fu proprio Carlo di Grésy che fece costruire Villa Giulia presso il colle di Monte Aribaldo.

L'estensione vitata è oggi di circa 45 ettari di vigneti distribuiti nelle diverse tenute delle Langhe e del Monferrato. La sostenibilità è un punto importante per la tenuta Marchesi di Grésy, con un occhio particolare sia al risparmio energetico che alla riduzione dell'impatto ambientale. Passione, ma soprattutto rispetto della tradizione, della natura e delle varietà, vini di altissimo livello qualitativo che non eccedono in potenza, ma sorprendono per l'estrema eleganza.
Villa Giulia Langhe Bianco DOC 2018 Marchesi Cisa Asinari di Gresy è prodotto da uve Chardonnay 60% Sauvignon 40% situate nel Comune di Barbaresco, ad un altitudine media varia di 300 m s.l.m. Questo vino è frutto di uno splendido matrimonio tra la morbidezza dello Chardonnay e la forte personalità idrocarburica del Sauvignon Blanc, incontro perfetto tra acidità e freschezza. Di un bel colore giallo paglierino con piacevoli riflessi verdognoli; un bouquet dolce che ricorda la caramella ed i fiori di acacia con delicate note di ortaggi. Intense note fruttate di agrumi e banana si amalgamano con sentori vegetali di ortaggi e fiori di acacia.

 Ottimo come aperitivo ed in abbinamento con tutti i piatti di pesce e le insalate primaverili.
.
.
The winery Marchesi di Gresy is located in Piemonte and owned to the wine history of the area, its roots go back to the end of the 18th century when the Marquis of Abbateona gave Martinenga winery to the Grésy family. The marriage of Carlo di Grésy to Giulia Pellizzari, took place in 1899, brought the land located in the Monferrato area, namely La Serra and Monte Colombo, as a dowry and it was Carlo di Grésy who had Villa Giulia built on the hill of Monte Aribaldo.
The company extension is today about 45 hectares of vineyards distributed in the different estates of the Langhe and Monferrato. Sustainability is an important point for the Marchesi di Grésy estate, with a particular focus on energy saving and reducing the environmental impact.
Villa Giulia Langhe Bianco DOC 2018 Marchesi Cisa Asinari di Gresy is made from Chardonnay 60% Sauvignon 40% grapes located in the Municipality of Barbaresco. This wine is the result of a splendid marriage between the softness of Chardonnay and the strong hydrocarbon personality of Sauvignon Blanc, a perfect match between acidity and freshness. Medium straw yellow color, clear medium intensiy, hight acidity, medium alcohol, medium body, intensity +, finish + medium. Notes of tropical passion fruits, herbaceous and tomato leaf.
Excellent as an aperitivo and in combination with all fish dishes and salads.