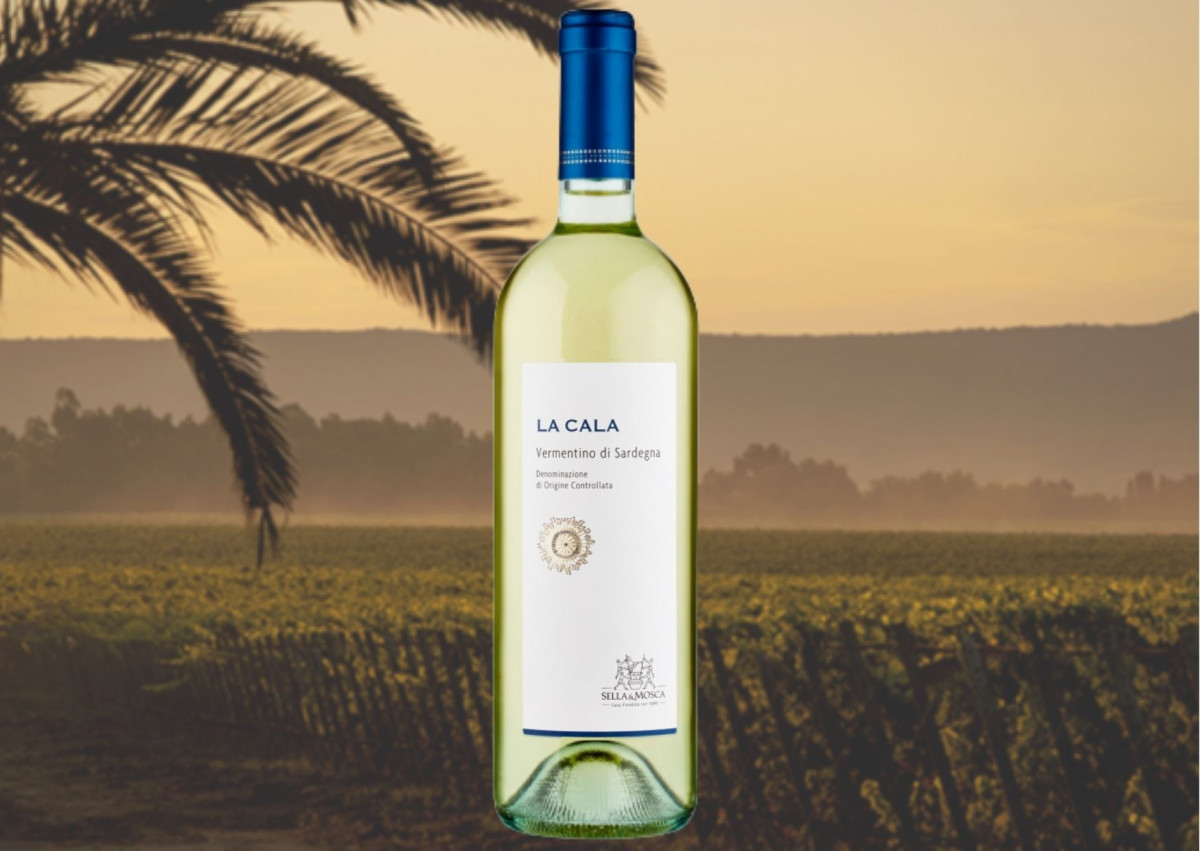 La Sardegna è sicuramente una della regioni dove il Vermentino si è ambientato al meglio: si dice che prediliga le zone che guardano il mare e che beneficiano delle sue brezze.
L'azienda Sella e Mosca è stata protagonista della rinascita della viticoltura sull'isola, devastata nella seconda metà dell'Ottocento dalla filossera.
Due piemontesi coraggiosi, l'ingegner Sella e l'avvocato Mosca, iniziarono nel 1899 la bonifica del territorio intorno ad Alghero, dando vita a questa azienda che può essere considerata una delle più estese d'Europa.

Vermentino di Sardegna Doc La Cala è ottenuto mediante una vendemmia leggermente anticipata per preservare l'acidità nel vino: le viti crescono su terreni di origine alluvionale. Vinificazione in acciaio.
Nel calice un luminoso giallo paglierino e un corredo olfattivo che regala sentori agrumati, floreali e erbacei in bocca è secco, con buona acidità e con ritorno salino in chiusura.
Piacevole in abbinamento ad un piatto di spaghetti alle vongole.

Vermentino has found in Sardinia Island a very best place to grow: this grape loves to be planted in vineyards close to the sea and   the benefits of the sea breezes.
Sella e Mosca winery was the most important player of the Renaissance of the Viticolture after the phylloxera devastion in the second part of the XIX Century.
A Piedmontese entrepreneur, the Engineer Sella and the lawyer Mosca created the winery after the reclamation of the Territory near Alghero in 1899.
Now the estate is one of the biggest in Europe, focused on native grapes coltivated on and vinification.
Vermentino Doc La Cala shows a pale lemon color. Olfactory note of citrus fruits, floral, tropical fruits and herbal. Dry, medium acidity, medium alcohol and body, medium intensity and finish.
Fermentation and vinification in stainless steel tank.
Perfect with a pasta with clam sauce.