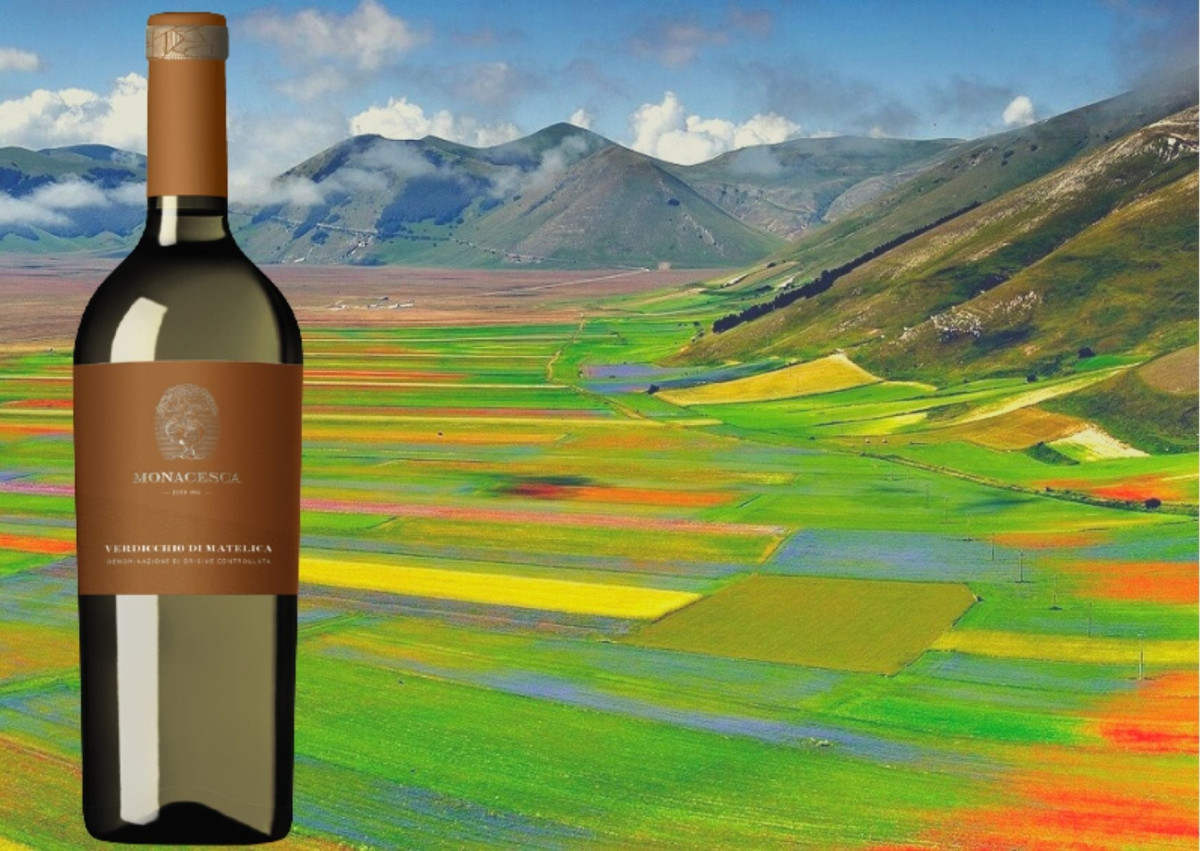 Ci troviamo nell'Alta Valle dell'Esino, all'interno della Provincia di Macerata in una piccola parte in provincia di Ancora in una terra quasi nascosta.
Tutte le altre grandi valli marchigiane sono disposte in direzione Ovest-Est: nascono nei monti dell'Appennino, in particolare nel Maceratese nella zona preappenninica dei Monti Sibillini e si estendono fino ad arrivare perpendicolari al mare Adriatico mitigando il loro clima grazie all'apporto della brezza marina. Ben diversa è la situazione di questo splendido "catino" chiuso al mare, in cui si sviluppano condizioni di clima continentale, con grandi escursioni termiche giornaliere e stagionali, che rendono assai più ardua la coltivazione della vite dal punto di vista meramente produttivo, ma decisamente sorprendente dal punto di vista qualitativo, poiché tali difficoltà si trasformano in assolute eccellenze dal punto di vista sensoriale, permettendo di avere vini complessi, austeri e votati ad evoluzioni gustative nel tempo assolutamente uniche nel panorama italiano.
L'azienda Agricola La Monacesca è situata nel comune di Matelica, a circa 4 km dal centro abitato, lungo la statale che conduce a Fabriano. Il territorio dove l'azienda è situata deve il suo nome all'insediamento, intorno all'anno 900 D.C., di un piccolo nucleo di monaci benedettini dell'ordine farfense che, in fuga dal nord-Italia per le persecuzioni Longobarde, decisero di stabilirsi in questo eremo costruendovi una piccola chiesa ed un convento.
Monacesca Verdicchio di Matelica DOC 2019 è un vino di notevolissima complessità olfattiva, che sprigiona note di anice, cedro e frutta appassita estremamente potente e ricco di struttura al palato, molto profondo e lungamente persistente. Il finale minerale, espressione del territorio, lo rende logicamente adatto agli abbinamenti con piatti importanti di pesce, ma grazie alla sua struttura può accompagnarsi assai bene a formaggi dolci e carni bianche.
All of the other large valleys in the Marche run west-east. Buried in the Apennine mountains, and in particular in the Macerata area's pre-Apennine Monti Sibillini, they end abruptly at the Adriatic, rising high above the waters, whose breezes in turn temper their climate. Quite different is the situation here in this magnificent "basin" closed off from the sea, which experiences instead a continental-type climate, with significant swings of temperature between night and day, and throughout the year's seasons, conditions that render grape-growing more arduous from the point of view of labour and quantity, but decidedly impressive from that of quality, since such difficulties are transformed into remarkably-high sensory quality, thus yielding austere, yet complex wines that over time can deliver sensory pleasure that are unrivalled among Italian wines.
La Monacesca winery is located in Matelica, about 4 kilometres from the centre of town, in the Monacesca contrada, along the state highway that leads to Fabriano. The territory where the company is located owes its name to the settlement, around the year 900 AD, of a small nucleus of Benedictine monks order who, fleeing from northern Italy due to Lombard persecutions, decided to stabilize in this hermitage building a small church and a convent.
Monacesca Verdicchio di Matelica DOC 2019 this is the most distinctive version of Verdicchio di Matelica. It needs a bit of time for its characteristics to mature and thus to reveal itself as a wine of exuberant aromatic richness, yielding notes of anise, citron, and dried fruit. Powerful and full-bodied on the palate, it maintains its remarkable concentration on through a very lengthy finish. The mine- rally edge to the finish reflects its terroir and makes it a good comple- ment to elaborate recipes with fish; its firm structure will go very well with fresh cheeses and light meats.