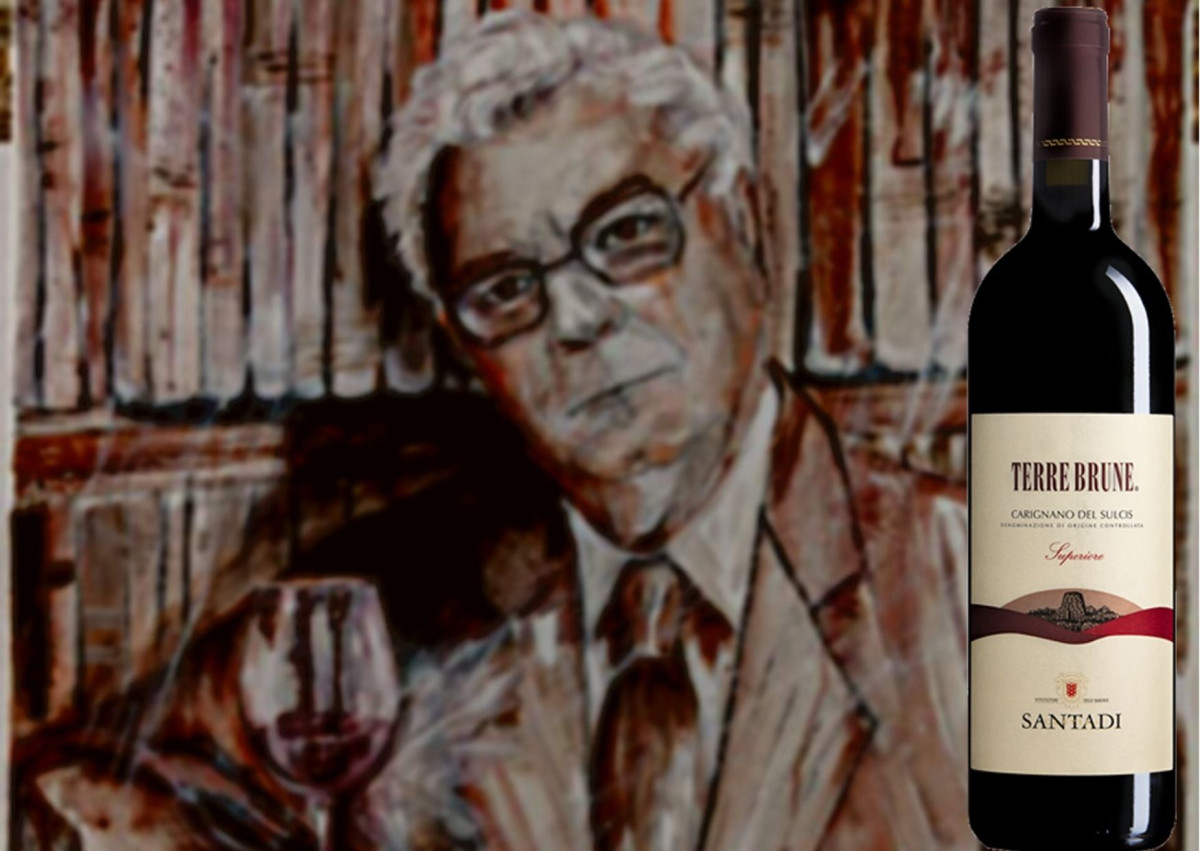 La Cantina di Santadi è ubicata nel Sulcis, zona sud-occidentale della Sardegna, in linea d'aria a pochi chilometri dalle meravigliose spiagge e dune bianche di Porto Pino. Nasce nel 1960 e l'obiettivo dell'azienda è sempre stato ambizioso, puntare sui vini tipici rossi in particolare, dar visibilità ed identità a cultivar principe del territorio. Sotto il profilo enologico si punta decisamente in alto, chiedendo consulenza all'enologo di fama internazionale Giacomo Tachis, il cui arrivo dà una profonda svolta enologica alla cantina. Dalle uve dei vigneti ad alberello si ottengono vini a base Carignano, dal contenuto estrattivo esuberante, dal nobile quadro tannico e dal perfetto equilibrio tra componente acido organica, grado alcolico e valore polifenolico.
Il ponderato uso della barrique francese chiude meravigliosamente ed armoniosamente il ciclo evolutivo di questi emozionanti vini. Lo spirito innovativo, con il rispetto della tradizione territoriale, diventa per i produttori della zona un impegno assiduo e costante, che non solo vuole onorare la stessa cantina, ma anche salvaguardare un vero patrimonio di tradizione, cultura, gusto, stile e storia che sono la vera essenza della realtà contadina.
Terre Brune è un vino prodotto da antichi vigneti del basso Sulcis, allevati ad alberello ancora franco di piede; 95% Carignano e 5% da Bovaleddu di colore rosso rubino intenso, con leggeri riflessi granati sprigiona al naso profumi complessi di prugne e mirtilli, spezie dolci, allora, ginepro, tabacco e cioccolato. Il gusto è ricco, caldo, morbido, note fruttate, speziate, tannini di rara eleganza.
Perfetto con arrosti, carni alla griglia, selvaggina, impreziositi da aromi e spezie e formaggi di media e lunga stagionatura.
Santadi Winery is located in the Sulcis area, in the south-western Sardinia, just a few miles as the crow flies from the dazzling beaches and white sand dunes of Porto Pino. It was established 1960 and the new team saw that a change of tack was needed and lost no time in securing the assistance of the internationally famous oenologist Giacomo Tachis who soon grew to love this land took the future of the Winery to heart. Under his guidance, the quality of the Santadi wines skyrocketed, securing them a breakthrough in the main markets, which immediately recognised their outstanding quality and strong identity.
Since then, the only direction has been upwards, as the santadi wines continue to spread and reap apprecciation worldwide. A success story made possible by the whole team, which includes the grape growers, directors, marketing staff and all winery workers, forming a reservoir of expertise that is an asset for the whole territory.


Wine use of French barrique gives a perfect, harmonious finishing touch to the development of these superb wines.
Terre Brune is made from old vineyards of the lower Sulcis area, erect shrub cultivation, ungraften rootstock. 95% Carignano and 5% Bovaleddu the colour is deep ruby red, light garnet tinges. At nose has a rare, complex notes to plums and blueberries, sweet spices, juniper, tobacco and chocolate. From the palate is rich, warm, mellow, fruity and spicy notes, suave tannins.
Is perfect with roasted or grilled meat and game, aromatic and spiced dishes, medium to long seasoned cheese.