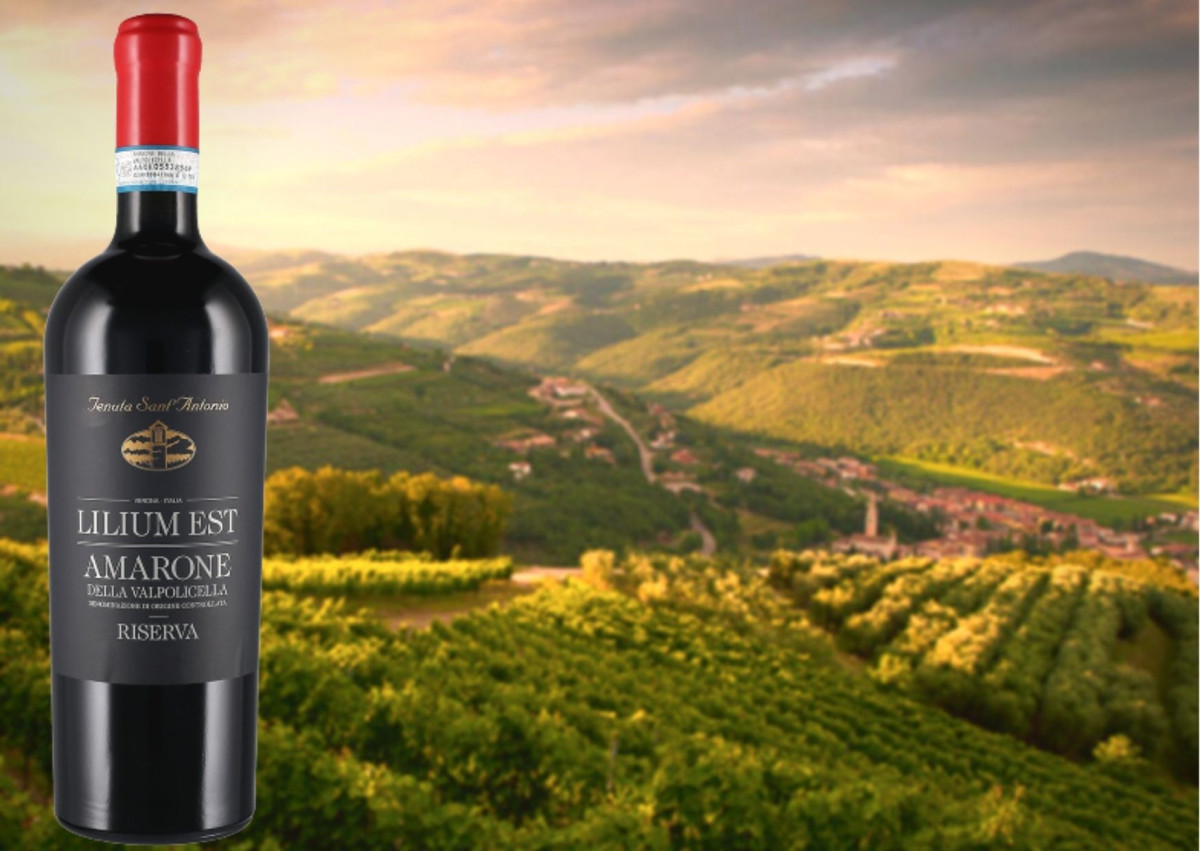 Armando, Tiziano, Paolo e Massimo Castagnedi: quattro fratelli e una sola passione che nasce nelle vigne paterne di San Zeno di Colognola ai Colli, nelle Valpolicella dove si producono i più famosi vini scaligeri: Amarone, Valpolicella e Soave.
Nel 1989 la scelta, coraggiosa e lungimirante, di acquistare una proprietà nei Monti Garbi mette le basi per quella che oggi è una tenuta agricola conosciuta in tutto il mondo e produttrice di grandi eccellenze vinicole, con oltre cento ettari coltivati e un centro per l'affinamento all'avanguardia.
Cura della vigna ceppo per ceppo, tralcio a tralcio, poi selezione accurata e manuale di ogni singolo grappolo, bassa produzione per pianta, attenzione certosina alla pulizia dell'uva raccolta, e altrettanto attenti controlli in cantina e durante l'imbottigliamento.  La decisione metodologica è sempre stata quella di privilegiare il risultato finale migliore possibile, anche a eventuale discapito della quantità della produzione. Una sfida che negli anni è stata ampiamente vinta e superata, e che vede oggi Tenuta Sant'Antonio, con i suoi ottanta ettari vitati, come una delle realtà protagoniste assolute del veronese, cantina capace di guardare tanto al passato quanto al futuro come poche altre realtà vitivinicole, tanto in Italia quanto nel mondo, sono capaci di fare.
Lilium Est Amarone della Valpolicella Riserva 2008 DOCG è un vino caratterizzato da un colore rosso rubino impenetrabile. Al naso si apre con note balsamiche, quasi iodate, che aprono a profumi di ciliegia matura, prugna e piccoli frutti di bosco, per poi dare spazio a note di anice stellato, cannella, cardamomo, pepe nero, vaniglia e zenzero. Al palato risulta secco, morbido e caldo, piacevolmente equilibrato e sapido, con un finale fine e persistente.
Perfetto per accompagnare carni rosse alla brace, brasati e arrosti, questo vino rosso è ideale in abbinamento con selvaggina, sia da piuma che da pelo, e formaggi stagionati.
Armando, Tiziano, Paolo and Massimo Castagnedi: four brothers and a single passion born in the paternal vineyards of San Zeno di Colognola ai Colli, in the Valpolicella where the most famous Scaligeri wines are produced: Amarone, Valpolicella and Soave.
Valpolicella is an area located in the north-east part of Italy, close to Verona, near the Garda Lake and it is composed by 5 different hills with its own characteristics and uniqueness.A region abounding in culture, offering the eternal fascination of Romeo and Juliet and more than anything else green, silent expanses of wonderful vineyards. Great wines have been produces and enjoyed here since roman times.
In 1989 they purchased 30 hectares of land around Mezzane which, when added to their father's property, brought the Tenuta Sant'Antonio vineyards to its current total of 50 hectares.
Ever since it was established, Tenuta Sant'Antonio has remained faithful to certain principles: tending to the vine branch by branch, carefully handpicking the bunches, low yield per plant, keeping the grapes meticulously clean from when they are picked to when they are taken to the winery.
Lilium Est Amarone della Valpolicella Riserva 2008 DOCG is a wine characterized by an impenetrable ruby ​​red color. The nose opens with balsamic notes, almost iodized, which open to aromas of ripe cherry, plum and small berries, and then give space to notes of star anise, cinnamon, cardamom, black pepper, vanilla and ginger. On the palate it is dry, soft and warm, pleasantly balanced and savory, with a fine and persistent finish.
Perfect to accompany grilled, braised and roasted red meats, this red wine is ideal in combination with game, both feathered and furred, and aged cheeses.