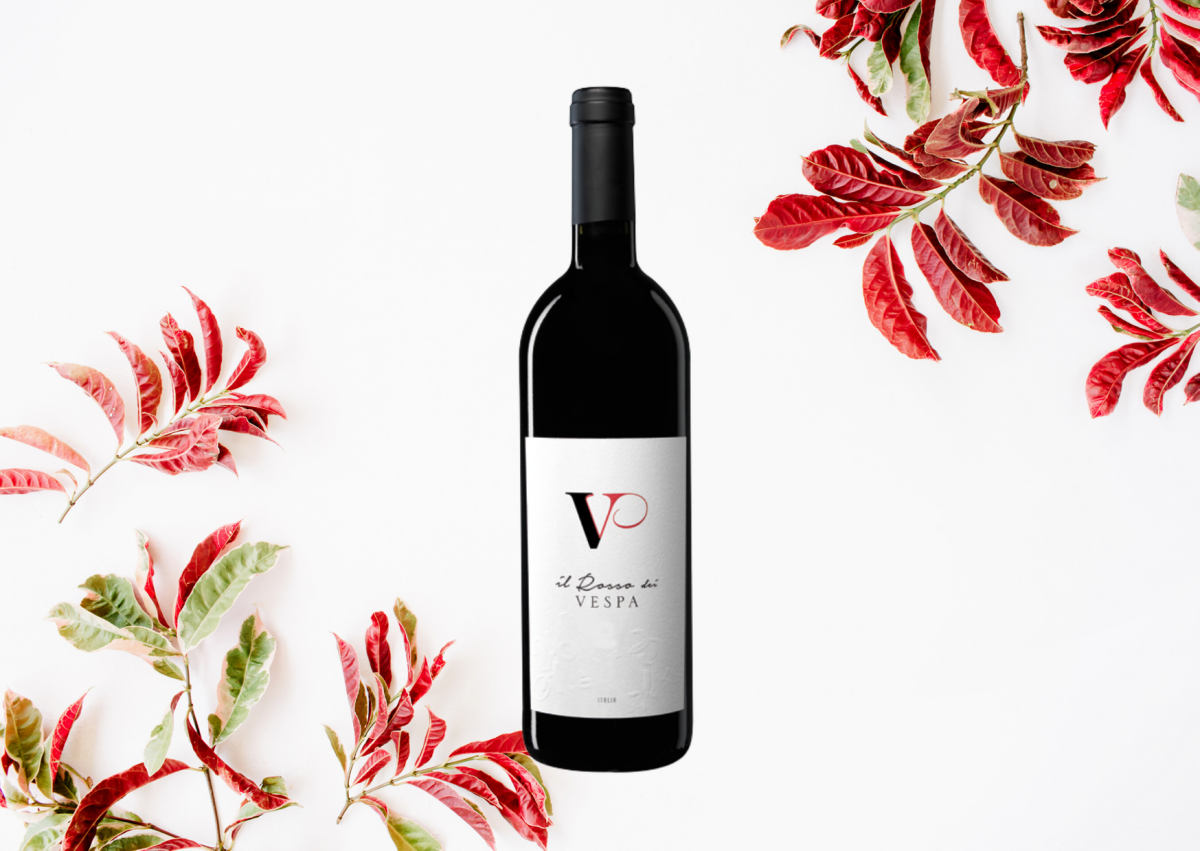 Azienda nata nel 2014, dalla passione del giornalista Bruno Vespa e dei suoi figli Federico e Alessandro per la viticoltura tradizionalmente presente nei terreni di famiglia in Manduria: vengono coltivati i vitigni autoctoni, il Primitivo, il Nero di Troia, Negroamaro e inoltre Aleatico e Fiano. Le piante più antiche sono in conduzione ad alberello, secondo la prassi introdotta dai Greci in Italia nel VII sec. a.C.
Il tocco magico dell'enologo Riccardo Cotarella riesce a far esprimere ai vini il carattere di questo territorio unico della Puglia. Le uve di Primitivo per il Rosso dei Vespa provengono da terreni argillosi a circa 90 mt slm. Macerazione sulle bucce per circa 10 giorni, salasso del 10% della massa, fermentazione in acciaio e affinamento in barriques per 6 mesi.
Rosso rubino intenso, corredo olfattivo che regala note di prugna, ciliegia, vaniglia, tabacco, mela cotogna, cuoio, menta. In bocca il sorso è pieno, il dialogo centrato tra la morbidezza e il tannino, finale con buona persistenza e chiusura con rimandi di frutta sotto spirito e retrogusto ammandorlato.
Un vino da degustare in compagnia con una ricca grigliata di carne o con formaggi stagionati e salumi.
The popular and well-known Italian journalist Bruno Vespa and his two sons Federico and Alessandro started the wine production in their properties in 2014: 43 hectares in Manduria wine region, in Puglia. They have recognised the importance to preserve local grapes and this is why they grow Primitivo (Zinfandel), Negroamaro, Nero di Troia and others, such as Fiano and Aleatico. We can appreciate elegant, powerful and well-crafted wines from this winery: the magic touch of Riccardo Cotarella,the famous Oenologist and winemaker, is very important to communicate the essence of this beautiful terroir.
Primitivo grapes for their Rosso dei Vespa come from clayey soils at 90 mt a.s.l: maceration on the skins for about 10 days, salasso technique for the 10% of the must, fermentation in steel tanks then 6 months in French barriques.
Medium ruby red, olfactory notes of black plum, black cherry, vanilla, nutmeg, coffe and leather. Medium acidity, medium + tannins, high alcohol. Full body, medium+ intensity and finish, with kirsch and almond flavours.
Perfect with BBQ and meat but very nice with aged cheese and cold cuts.