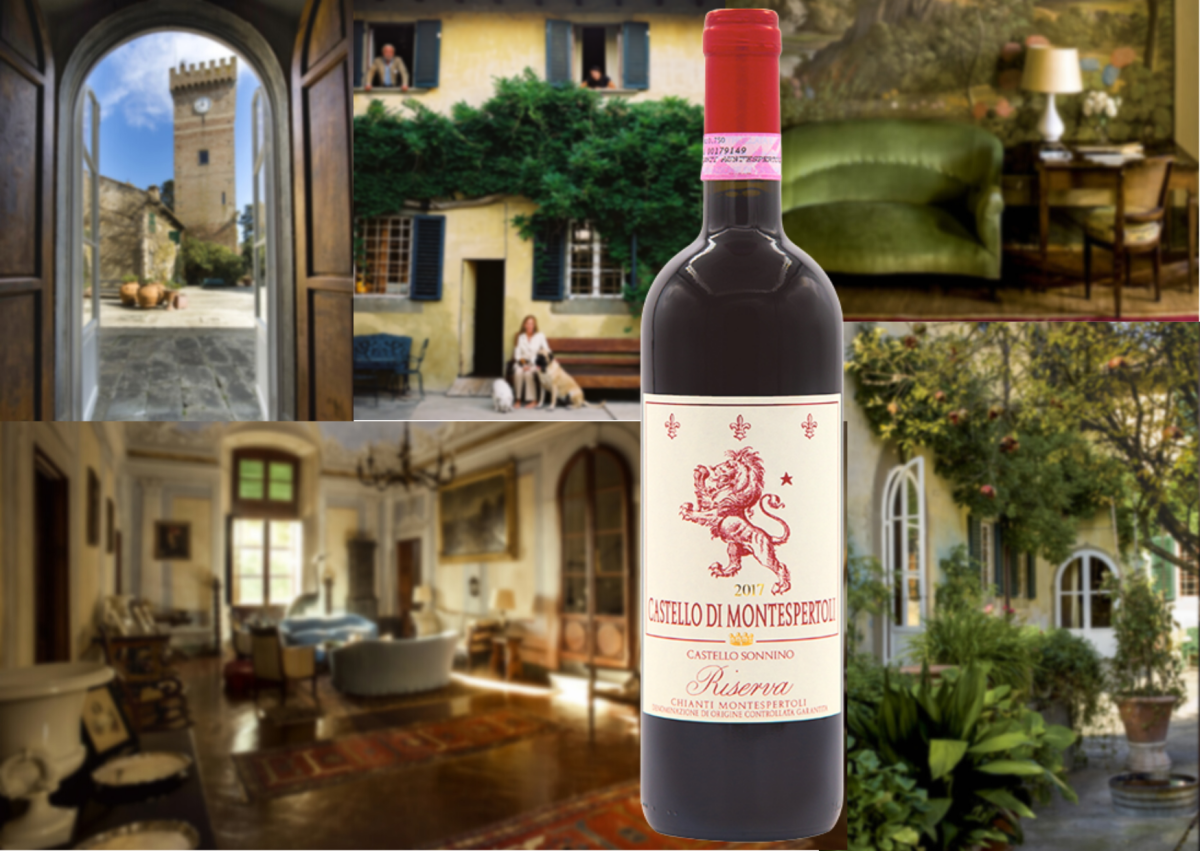 Castello Sonnino è una storica tenuta vinicola toscana che si affaccia sulle colline del Chianti, produce vino guidato dalla filosofia dei grandi 'Chateaux' scegliendo di lavorare solo con le uve coltivate nei propri vitigni, che si estendono su oltre 40 ettari. I vini Sonnino hanno personalità e carattere, frutto delle peculiarità di un terroir che dal 1997 è stato dotato della denominazione specifica del Chianti Montespertoli D.O.C.G, la più piccola delle denominazioni del Chianti.
La famiglia de Renzis Sonnino ha vissuto nelle stanze del Castello di Montespertoli dall'inizio dell'Ottocento quando fu acquistata da Isacco. Era la casa del grande statista Sidney Sonnino durante gli anni del suo governo. Oggi il barone Alessandro de Renzis Sonnino guida l'azienda lungo questo percorso tra tradizione e sperimentazione, dando vita a uno dei vini più interessanti della nuova generazione toscana.
Castello di Montespertoli, Chianti Montespertoli DOCG Riserva è un perfetto equilibrio di Sangiovese, Merlot e Cabernet Sauvignon. Corposo, morbido e speziato ma non troppo impegnativo, di grande soddisfazione e piacevolezza nella tipica tradizione toscana; affina 24 mesi in botti grande.
Castello Sonnino is a perfectly preserved historic wine estate that overlooks the Chianti Hills; produces wine guided by the philosophy of the great 'Chateaux', choosing to work only grapes grown in its own vineyards, which extended over more than 40 hectares. The Sonnino wines have oodles of personality and character, fruit of the particular features of the terroir which since 1997 has been endowed with the specific denomination of Chianti Montespertoli DOCG, the smallest og the Chianti denomination.
The de Renzis Sonnino family has been living in the rooms of the Castello di Montespertoli since the beginning of the nineteenth century when it was purchased by Isacco Sonnino. It was the home of the great statesman Sidney Sonnino during the years of his government. Today, Baron Alessandro de Renzis Sonnino steers the company along this path between tradition and experimentation, resulting in the creation of one of the most interesting wines of the new Tuscan generation.
Castello di Montespertoli, Chianti Montespertoli DOCG Riserva is a perfect blend between Sangiovese, Merlot and Cabernet Sauvignon. Full bodied, smooth and spicy, but not too complex it is very satisfying and pleasing in the typical Tuscan tradition, aging 24 months in large barrels.