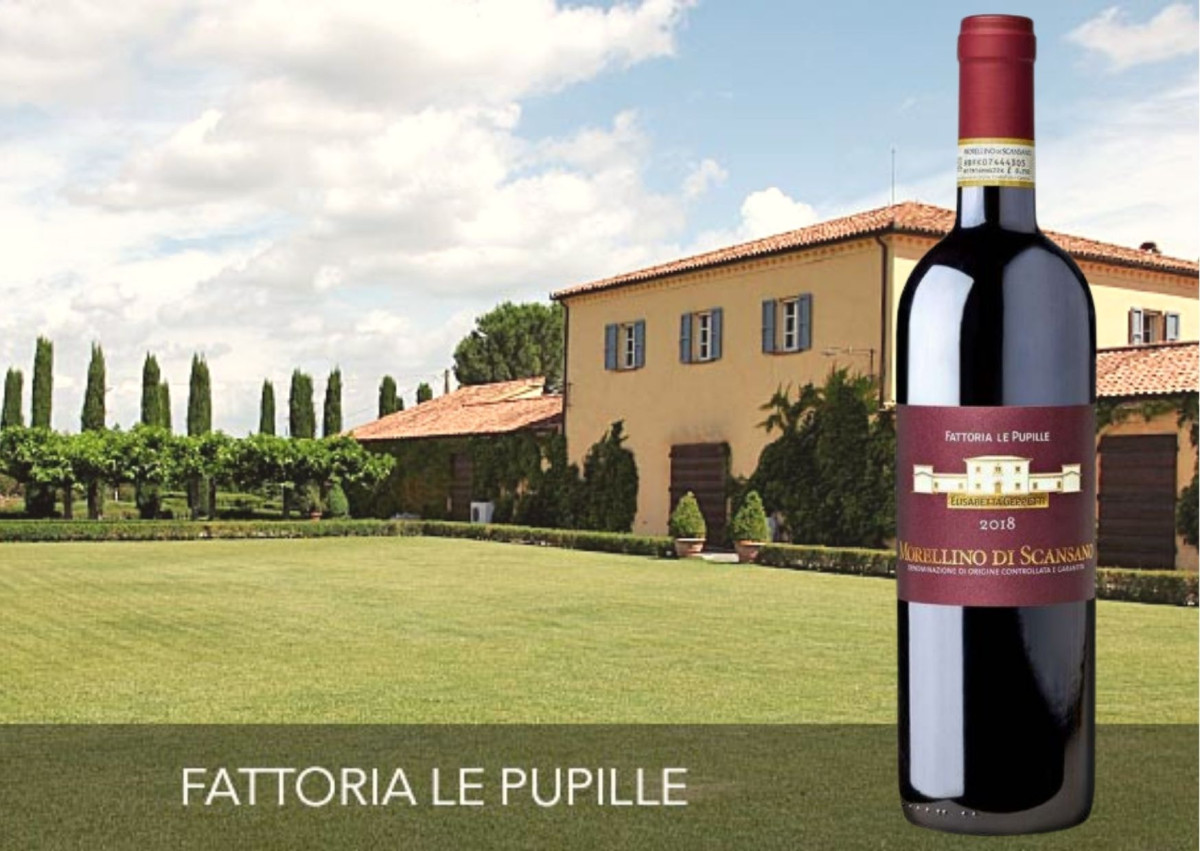 Una strada di campagna, da un lato i pini marittimi, dall'altro una grande, solida casa colonica color giallo intenso. Siamo a Fattoria Le Pupille, nel cuore della Maremma toscana. All'ingresso attirano subito l'attenzione due antichi mappamondi che sembrano alludere alla vocazione di famiglia a guardare oltre, verso terre inesplorate. Una vocazione portata avanti da Elisabetta Geppetti fin dal 1985, anno in cui prese in mano le redini dell'azienda e trasformò il podere di famiglia, che tutti chiamavano Le Pupille, in una realtà vitivinicola moderna. È stata proprio lei a capire, a soli 20 anni, le enormi potenzialità di una terra non ancora ammessa nell'high society delle zone vitivinicole di pregio. Nasce così quel progetto che ha fatto dell'azienda il vero pioniere della Maremma.

Il nucleo operativo della proprietà, dagli inizi degli anni 2000, è in prossimità di Istia d'Ombrone, alle porte di Grosseto: un'antica casa colonica il cui profilo ritorna in alcune delle etichette più conosciute dell'azienda, nel quale è difficile a prima vista immaginare che quella grande, placida casa sia il cuore pulsante di un'attività agricola. Ma poi l'odore di mosto svela la presenza di una cantina nascosta dall'edera ed una volta entrati l'ambiente curatissimo fa sembrare uffici e sala di degustazione un susseguirsi di salotti che la padrona di casa ha voluto caldi e accoglienti.
Il Morellino di Scansano DOCG 2018 è il vino che meglio rappresenta, anche in termini quantitativi, la produzione della tenuta. Dal 1985 ha sempre accompagnato l'azienda come espressione piena e costante del territorio. Si presenta con un colore rosso brillante con leggeri riflessi rubino. Al Naso ricco di frutti a bacca rossa tra cui spicca il mirtillo e segue la ciliegia. In bocca il corpo è setoso, fresco e con una leggera persistenza aromatica che ripete le note sentite al naso. Tannini presenti e ben equilibrati.
They have always been called Le Pupille, the pupils, those two farmhouses on the peak of two hills, turning their back to the medieval village Pereta. For long years there were no vineyards in the area, but cork oaks, wheat, mediterranean woods, the most classical scenery of a Maremma landscape of former days. In those times there was no recognized dignity of Maremma as a territory with great viticultural potentials and Morellino Di Scansano was a pleasant wine which surely did not aspire to compare itself with great Italian denominations. However, everything changed at Le Pupille thanks to the enthusiasm and intuition of Elisabetta Geppetti, a young student at the time, who had foreseen great productive potential in the countryside she loved, where she spent her summer holidays in her family's house. Today Fattoria Le Pupille means 75 hectares of vineyards, over 500,000 bottles made every year, the presence in the markets of four continents and an undisputed role as Ambassador of Maremma.
Morellino di Scansano DOCG 2018 is the wine which better represents, as well in quantitative terms, Fattoria Le Pupille's wine production. Since its first vintage – 1985, it had always been accompanying the winery as a full and constant expression of its territory. Brilliant red with light ruby reflections. The smell is intense, with important scents of red fruit, in particular blueberries and freshly picked cherry. On the palate the wine is silky, fresh, with a light aromatic persistence.The tannins are very present but well balanced.