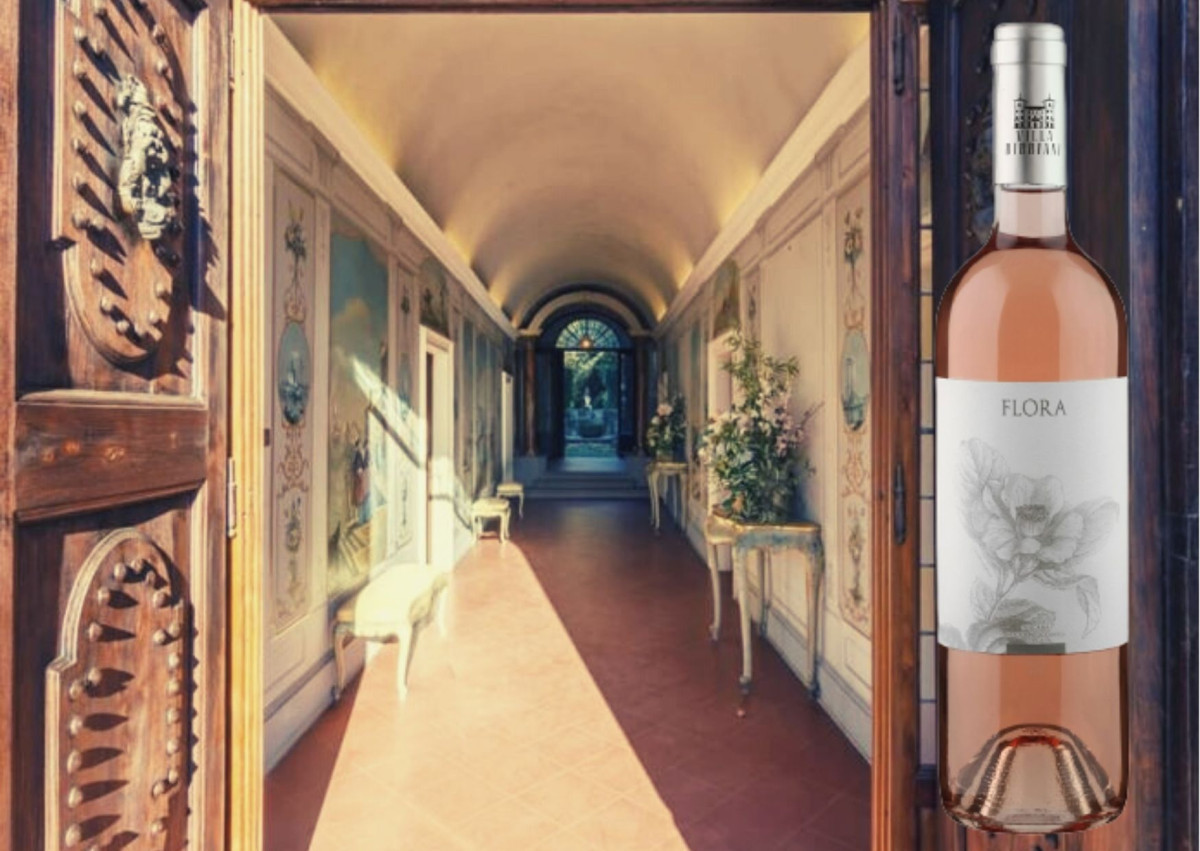 Siamo in territorio toscano, tra Firenze ed Empoli, nel comune di Capraia e Limite, sul pendio meridionale delle colline di Montalbano. Villa Bibbiani è localizzata in un areale che vanta più di 1300 anni di storia, rinomato da sempre per la produzione di vini di qualità: l'edificio in stile rinascimentale è' sviluppato internamente in sale e stanze che conservano gli stili e gli arredamenti d'epoca; completano la struttura il giardino botanico, le cantine, i padiglioni esterni, la fattoria, il frantoio e un piccolo porto privato. Vengono coltivati Sangiovese e i cloni internazionali che sappiamo fare parte della tradizione di questa regione.
Flora è un fragrante e delizioso rosato ottenuto da Sangiovese: un vino dedicato alle camelie di Villa Bibbiani, collezionate dal Marchese Ridolfi nell'800, allora proprietari della tenuta, che creò appunto il meraviglioso giardino botanico.Le uve provengono dalle zone più fresche e sabbiose dei vigneti di Villa Bibbiani, Treggiaia e Pulignano. Prodotto con la tecnica del salasso, affascina per il carattere provenzale del suo colore e per l'eleganza olfattiva. Si apprezzano al naso note di piccoli frutti rossi, insieme a note di melograno e peonia. Al palato è decisamente piacevole e di buona intensità con un leggerissimo accenno tannico e un finale che chiede sapido, coerente sulle note fruttate.
Vino da poter gustare in abbinamento con i piatti a base di pesce o carni bianche, leggermente più fresco, servito a una temperatura di 10 gradi sarà sicuramente ottimo anche come aperitivo.
Let's go to Tuscany for this Wine, between Florence and Empoli, in the municipality of Capraia e Limite, in the Southern slopes of Montalbano hills. Villa Bibbiani winery is located in a very special area for growing vines, recognized from the XIV century for its quality wines.In the Beautiful building we can admire large halls and roots furnished with respect for period styles. The property has a greenhouses, pavillons, an oil mill, cellar is a Small private port. They coltivated Sangiovese grape and other international clones well acclimatized in the Tuscan Vineyards during the centuries.
Flora is rose' wine Made from Sangiovese grapes with the salasso technique: it is dedicated to the camellia flowers, selected by the Marchese Ridolfi in the XIX century Who created in the estate a Beautiful botanical garden.After the manual harvest the grapes rest in contact with the skins for 6 hours, then the must stay in stainless steel tank for fermentation and maturation in fine lees for 6 months.
Bright pale orange colour, Olfactory Notes of Floral, red fruits. Dry, medium acidity, low tannins, high alcohol, medium body. Medium intensity and medium - finish.
Flora can be paired with a lot of mediterranean traditional dish, included fish and poultry as well.