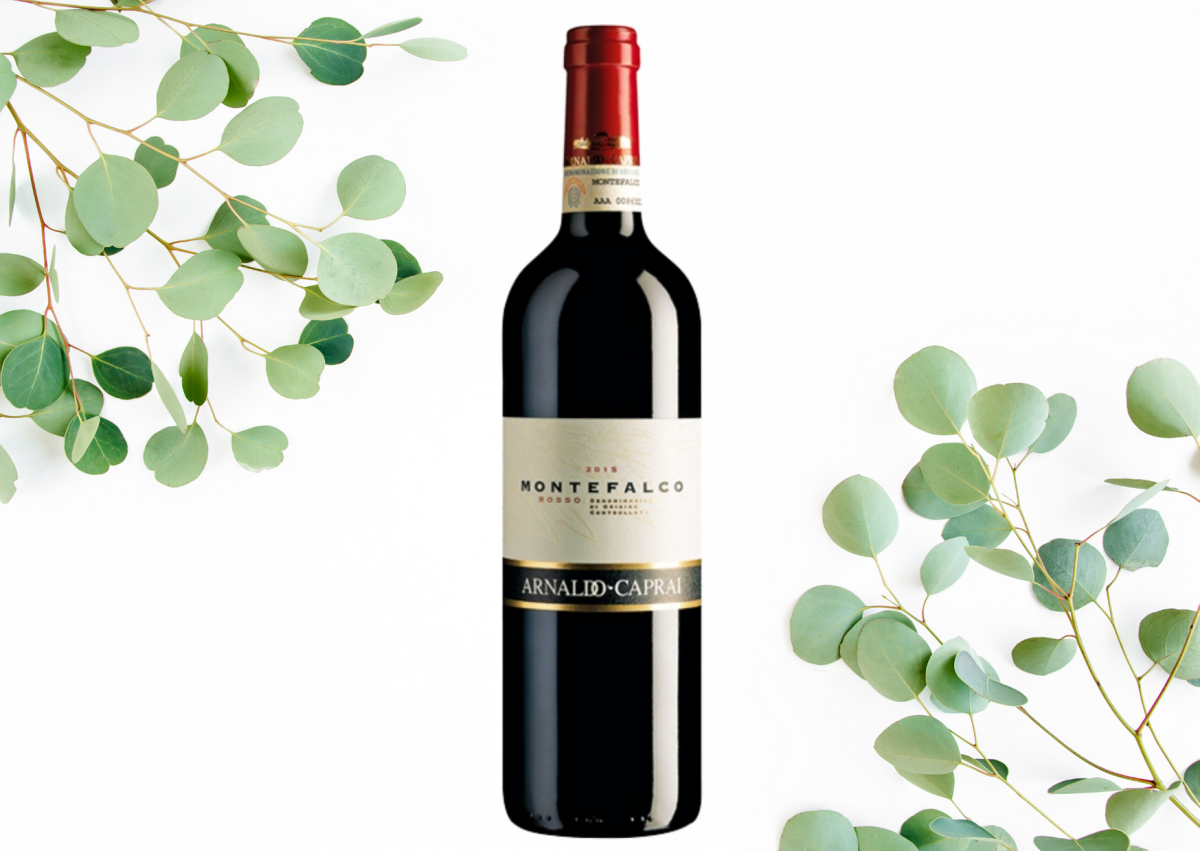 Arnaldo Caprai ha portato il vitigno Sagrantino all'attenzione del mondo intero; negli anni Ottanta il figlio Marco, con la sua visione moderna ha puntato sulla ricchezza ed espressività di quest'uva autoctona, ricca di polifenoli e tannini, creando vini più moderni, eleganti e molto longevi. L'azienda, che ha sede a Montefalco in Umbria, ha deciso di aderire al protocollo New Green Revolution, per garantire la sostenibilità ambientale all'intero processo produttivo.
Il Montefalco rosso è un blend composto da Sangiovese 70%, Sagrantino 15% e Merlot 15%, dopo la macerazione affina in barriques per un anno e successivi 4 mesi in bottiglia. Rosso rubino, con profilo olfattivo che apre su sentori di frutti rossi, prugna, salvia, e gentile speziatura dolce. Buono l'intreccio tra tannino e alcol, gradevole persistenza e finale con una nota lievemente amaricante.
Un vino equilibrato e piacevole, da abbinare ad un piatto di pappardelle al sugo d'oca.
Sagrantino grape grows since ancient times in the heart of Italy, in Umbria, all around Montefalco municipality. It's a red variety rich in tannins and polyphenols. In the past Passito style wine of this grape offered precious wines for celebrations and for dessert and cheese pairing. We thank Arnaldo Caprai, founder of the winery, and his son Marco for betting on a drier style: today Sagrantino di Montefalco is renowed and appreciated all over the world! The winery takes care of the environment and sustainability by joining the New Green revolution protocol.
Montefalco Rosso is a blend of Sangiovese 70%, Merlot 15% and Sagrantino 15%, a very enjoyable wine! Twelve months ageing in Small wooden barrels followed by four months in bottle. Ruby red, olfactory notes of plum, red cherry, sage, vanilla, cloves. Medium acidity and tannins, high alcohol, full body, medium + intensity e medium finish.
A very pleasant and balanced wine, perfect pairing with goose ragout pappardelle (homemade pasta).