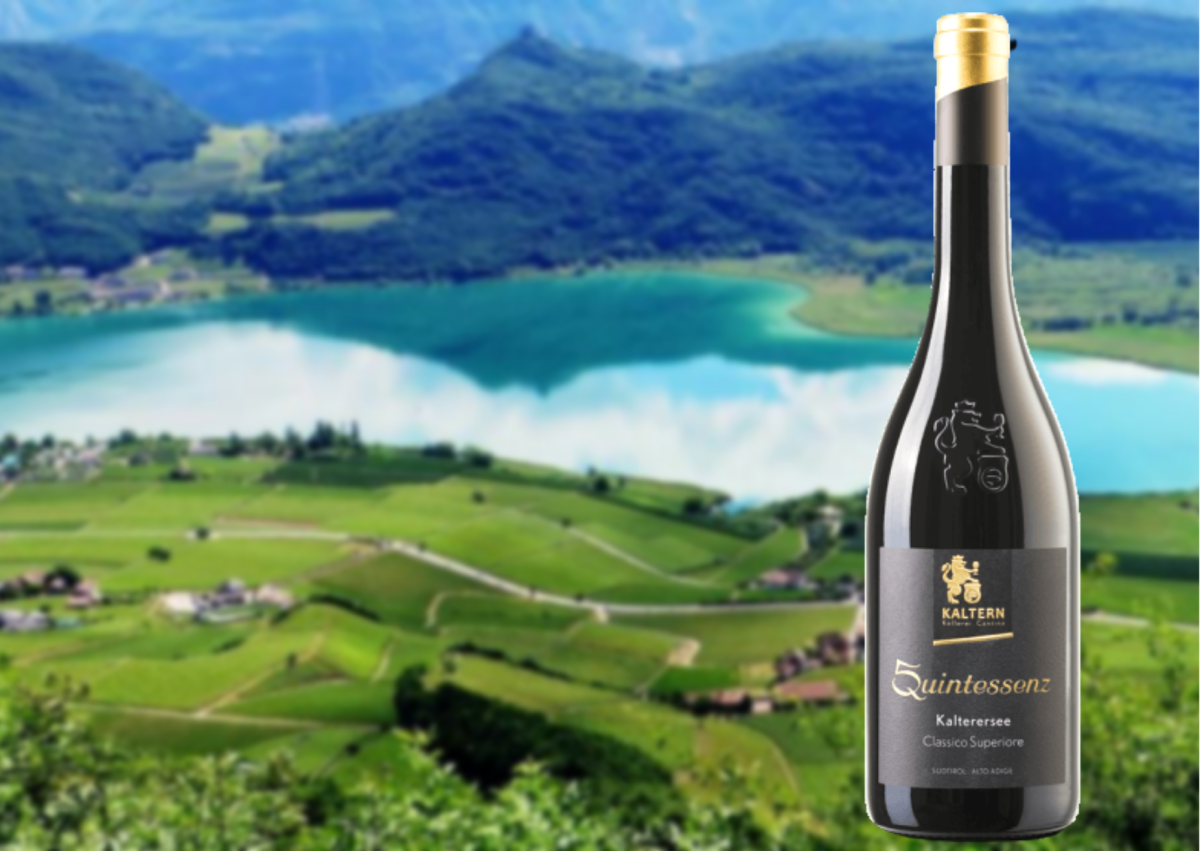 Cantina Kaltern è una cooperativa storica che rappresenta tutto il comune e i suoi produttori vitivinicoli, portavoce dei vini che nascono a ridosso del lago di Caldaro e in particolare, della varietà Kalteresee. Vini che vengono prodotti da una grande comunità con sensibilità, passione e competenza: fini, complessi e meravigliosamente semplici da amare.
Oggi, cantina Kaltern è una delle più importanti cantine dell'Alto Adige, e lo stesso comune vitivinicolo di Caldaro, il più conosciuto ed amato in Alto Adige è orgoglioso della sua fama. A Caldaro il vino è sinonimo di gusto e qualità, ciò che rende veramente unico il piccolo comune vitivinicolo con il suo grande lago naturale e balneabile e con i suoi vini è la comunità che lo circonda. La cooperativa è una grande famiglia che conta 650 soci viticoltori, la maggior parte dei quali possiede meno di un ettaro di terreni. Il Kalterersee non ha praticamente rivali negli abbinamenti a tavola. Un vino vellutato ed elegante, le cui versioni più leggere e fruttate, servite alla giusta temperatura, si prestano perfettamente all'aperitivo. Il nome più conosciuto di questa varietà è Schiava (dal latino vernaculus, il nativo) le cui radici risalgono al tardo Medioevo. Nonostante la superficie coltivata delle sue uve sia notevolmente diminuita negli ultimi decenni, la Schiava ha conosciuto uno sviluppo esemplare, da semplice vino da tavola a vino pregiato.
Quintessenz Kalterersee Classico Superiore DOC 2020 presenta un colore rosso rubino brillante, al naso fruttato con aromi di ciliegia, lampone e fragola, leggeri sentori di mandorla. Entrata piena e sapida, con morbidi tannini che danno al vino rotondità e persistenza, finale fruttato.
Kaltern winery is a historic cooperative that represents the entire municipality and its wine producers. It is the spokesperson for the wines that are born near Lake Caldaro and in particular of the Kalteresee variety. Wines that are produced by a large community with sensitivity, passion and competence.Today, Kaltern winery is one of the most important wineries in South Tyrol, and the wine town of Caldaro itself, the best known and most loved in South Tyrol, is proud of its fame. In Caldaro, wine is synonymous with taste and quality, what makes the small wine-growing community with its large natural and bathing lake and its wines truly unique is the community that surrounds it. The cooperative is a large family with 650 winegrowing members, most of whom own less than one hectare of land.
The lake is not only the largest natural lake in South Tyrol and the hottest in the entire Alpine arc, it also blessed the oldest DOC area of ​​the region which gives its name to Lake Caldaro Classico Superiore DOC: this denomination can be applied exclusively to the Schiava from the cultivation area surrounding Lake Caldaro. Schiava (from the Latin vernaculus, the native) is one of the three native varieties of Alto Adige (with Lagrein and Gewürztraminer), whose roots date back to the late Middle Ages.
Quintessenz Kalterersee Classico Superiore DOC 2020 has a brilliant, deep ruby red color; fruit dominant nose reminiscent of cherry, raspberry, and strawberry, with a hint of bitter almonds full, soft structure, pleasant, elegant tyearsns give the wine length, finishes with a lingering echo of ripe fruit.