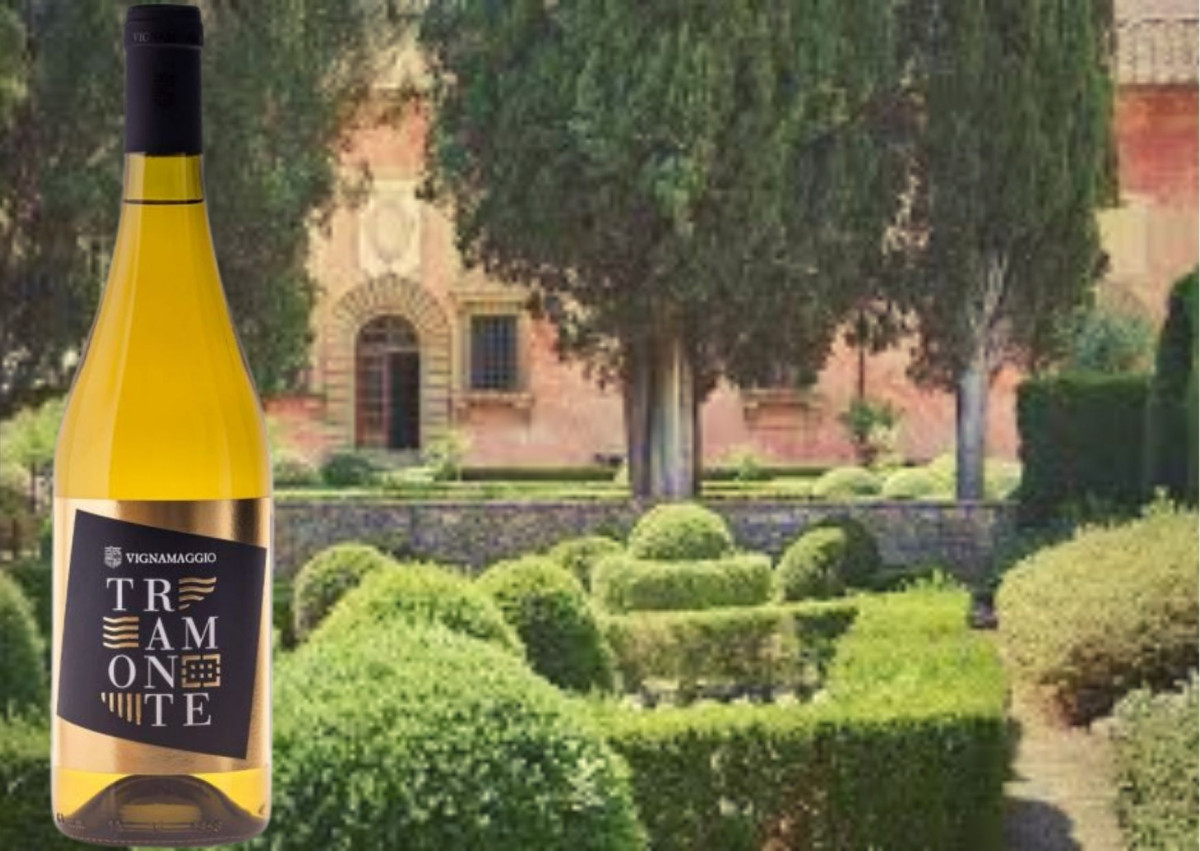 Fattoria biologica all'avanguardia e cantina da oltre 600 anni, Vignamaggio ha voluto recuperare la varietà colturale tipica delle antiche fattorie del passato. Tutti i prodotti sono il risultato di una combinazione di ricerca, tradizione e innovazione. Vigneti, oliveti, orti, frutteti rigogliosi e un allevamento semi brado di Cinta Senese ricoprono oltre 400 ettari nel cuore del Chianti Classico.
Le cantine quattrocentesche della villa di Vignamaggio costituiscono il punto di partenza di un lungo percorso cominciato più di 600 anni fa. Oggi Vignamaggio è una fattoria biologica con una cantina all'avanguardia e produce vini di alta qualità, esprimendo le peculiarità dei diversi terroir della tenuta.  La prima attestazione della produzione vitivinicola a Vignamaggio risale al 1404. In una pergamena autografa, Amidio Gherardini – allora proprietario della tenuta con il fratello Accerito – pianificava l'utilizzo delle botti vuote a disposizione e stabiliva quanto vino elargire all'assetato destinatario della lettera.
IGT Toscana Bianco Tramonte è un 100% che fermenta e affina in acciaio: una parte delle uve effettua una breve macerazione a freddo per 36 ore circa e una parte invece vinificata direttamente "in bianco", cioè senza presenza di bucce. È un vino di un colore giallo con leggeri riflessi dorati. Al naso emergono sentori fruttati di banana e pera, accompagnati da note floreali di biancospino. Al palato risulta di buona consistenza e persistente, fresco con un finale particolarmente sapido.
Vignamaggio's fifteenth-century cellars were the starting point of a long journey that began more than 600 years ago. Today, Vignamaggio is an organic farm with a state-of-the-art cellar and produces high-quality wines that encapsulate the characteristics of the estate's different terroirs.
The first evidence of wine production at Vignamaggio was in 1404. On an original parchment, Amidio Gherardini, co-owner with his brother Accerito, writes about plans for the use of some empty barrels they have and agrees on an amount of wine to give to the thirsty recipient of the letter. Vignamaggio's vineyards cover an area of more than 70 hectares, all cultivated according to organic farming principles. The main cultivars on the estate are Sangiovese, Merlot, Cabernet Franc, Cabernet Sauvignon, Malvasia Bianca and Trebbiano. Particular attention has also been given to the recuperation of a few local varieties like Canaiolo Nero and Mammolo.
IGT Toscana Bianco Tramonte  is s 100% Chardonnay variety that fermenting and ageing in steel tanks: a part of the grapes does a short cold maceration (to36 hours) instead a part ferments without the grape's skins. The colour is light gold glare. On the nose fruit hints of pear and banana in addition to flower flavours of hawthorn. The palate is fresh with good texture and persistent with a sapid ending.