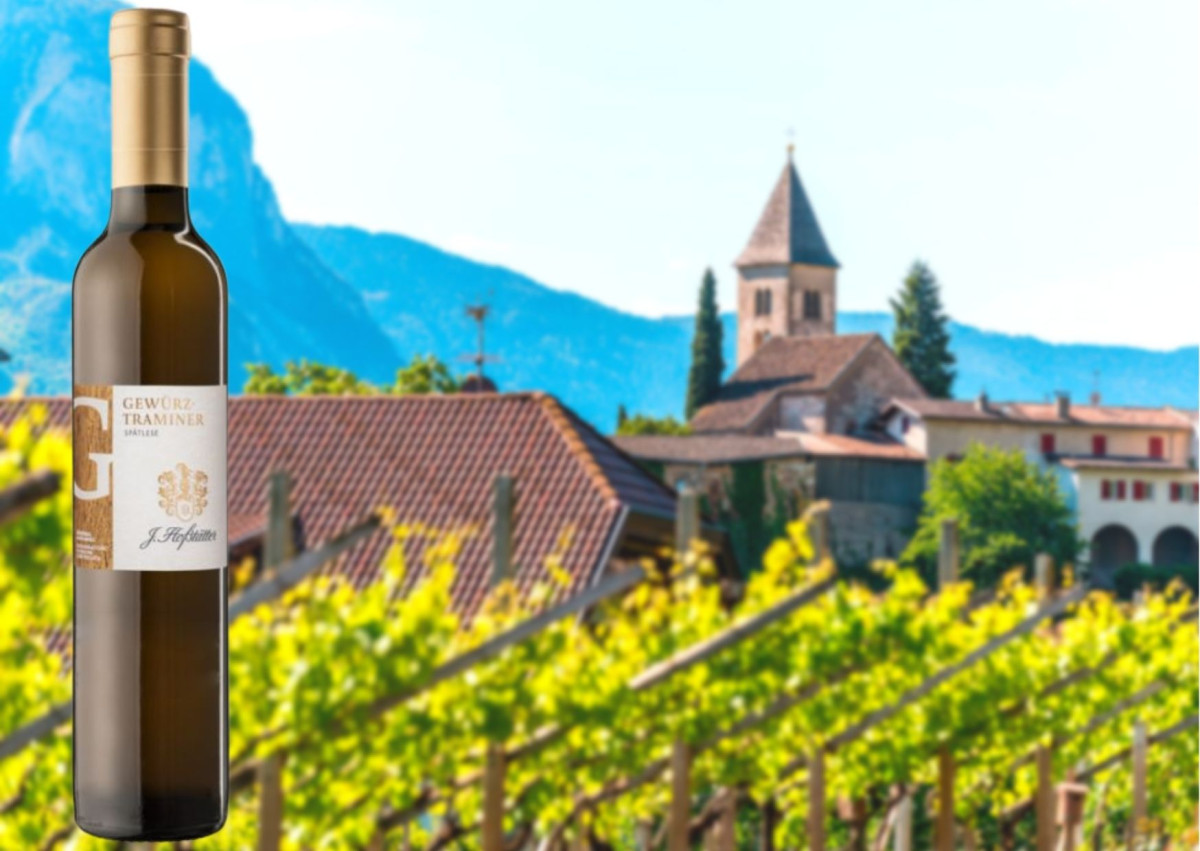 Martin Foradori Hofstätter guida le redini dell'azienda di famiglia dal 1992. Insieme a sua moglie, ha avviato un'era di modernizzazione ed espansione di una realtà che ha oltre un secolo di storia.
Con molta lungimiranza e un grande spirito imprenditoriale, ha lasciato la sua firma su scelte architettoniche come la torre del vino che dal 1998 sorge – in modo armonico - accanto all'antico campanile di Termeno.
Nel 2017 ha allargato i confini della tenuta in Trentino, patria dei suoi avi, con l'acquisizione di Maso Michei, affascinante esempio di viticoltura di alta montagna che sorge nella Valle dei Ronchi, sopra ad Ala. J. Hofstätter è oggi una delle più grandi aziende vinicole a conduzione famigliare dell'Alto Adige. I tre giovani figli di Martin Foradori Hofstätter sono impegnati nella formazione, nello studio e nell'esperienza professionale per essere pronti a scrivere il futuro di una realtà che ha sempre saputo essere all'avanguardia in ogni scelta. Una sfida che raccoglie l'eredità di una famiglia che da cinque generazioni si dedica alla qualità senza compromessi.
Gewurztraminer Vendemmia Tardiva è un vino dal colore dorato che sprigiona immediatamente un profumo intenso. Gli aromi ricordano frutti esotici come mango, papaia, con un tocco di ananas e lychee. Al palato sviluppa intensi aromi tipicamente varietali con un finale di elevata gradevolezza. Sicuramente destinato ad acquisire ulteriore personalità dopo un periodo di permanenza in bottiglia di uno-due anni. La vendemmia – che avviene a novembre inoltrato – è un momento assai difficile. Gli acini stramaturi sono delicatissimi e mani esperte li colgono per riporli in cassettine e inviarli in cantina. I grappoli vengono pigiati in maniera soffice e, dopo lieve pressatura e sedimentazione, il mosto fermenta lentamente. Finita la fermentazione, il vino matura in piccole botti di rovere per 12 mesi e, dopo l'imbottigliamento, per ulteriori 6 mesi in bottiglia. La vendemmia – che avviene a novembre inoltrato – è un momento particolarmente complesso. Gli acini sovra maturi sono delicatissimi e mani esperte li colgono per riporli in cassettine e inviarli in cantina.
Martin Foradori Hofstätter took over the winery from his parents in 1992. Together with his wife, he embarked on an era of modernisation and expansion of the winery. Built in 1998, the cellar tower has become an unobtrusive but nevertheless defining feature of the Tramin village alongside the imposing parish steeple tower. With great vision and entrepreneurial spirit, Martin Foradori Hofstätter increasingly expands the family estate. In 2014, he acquired the Weingut Dr. Fischer in Germany's Mosel wine region. With this, he realised a long-cherished dream of having world-class Riesling sites at his disposal.More recently, in 2017, he expanded to Trentino, the home of his ancestors. He purchased the Maso Michei farmstead in the Valle di Ronchi, a fascinating mountain area above the town of Ala. Today, Tenuta J. Hofstätter is one of Alto Adige's largest family wine estates with unique, outstanding vineyards. Our family has always shaped the winery and we too, are equally shaped by the winery. Our three children have grown up in the everyday life of our family business. After finishing their studies and gaining important work experience, they are eager to shape the future of the winery. We are looking forward to this joint challenge!
Gewurztraminer Vendemmia Tardiva has a golden in colour, an intense and concentrated aroma is released as soon as the wine is poured, reminiscent of exotic fruits such as mango, papaya with a hint of pineapple and lychee, all of which follows through on the palate; opulent, ambrosial with mouth-cleansing acidity to balance the luscious sweetness melting into a monumental finish. This is a late-harvest Gewürztraminer made from grapes specially selected from various sites surrounding Tramin. The grape variety is named after the village of Tramin, where the growing conditions enable it to develop its typical aromatic character to the full. Takes place well into November. Picking is a very difficult process, given that over-ripe grapes are extremely delicate and picking requires expert hands to place them carefully in small wooden trays.