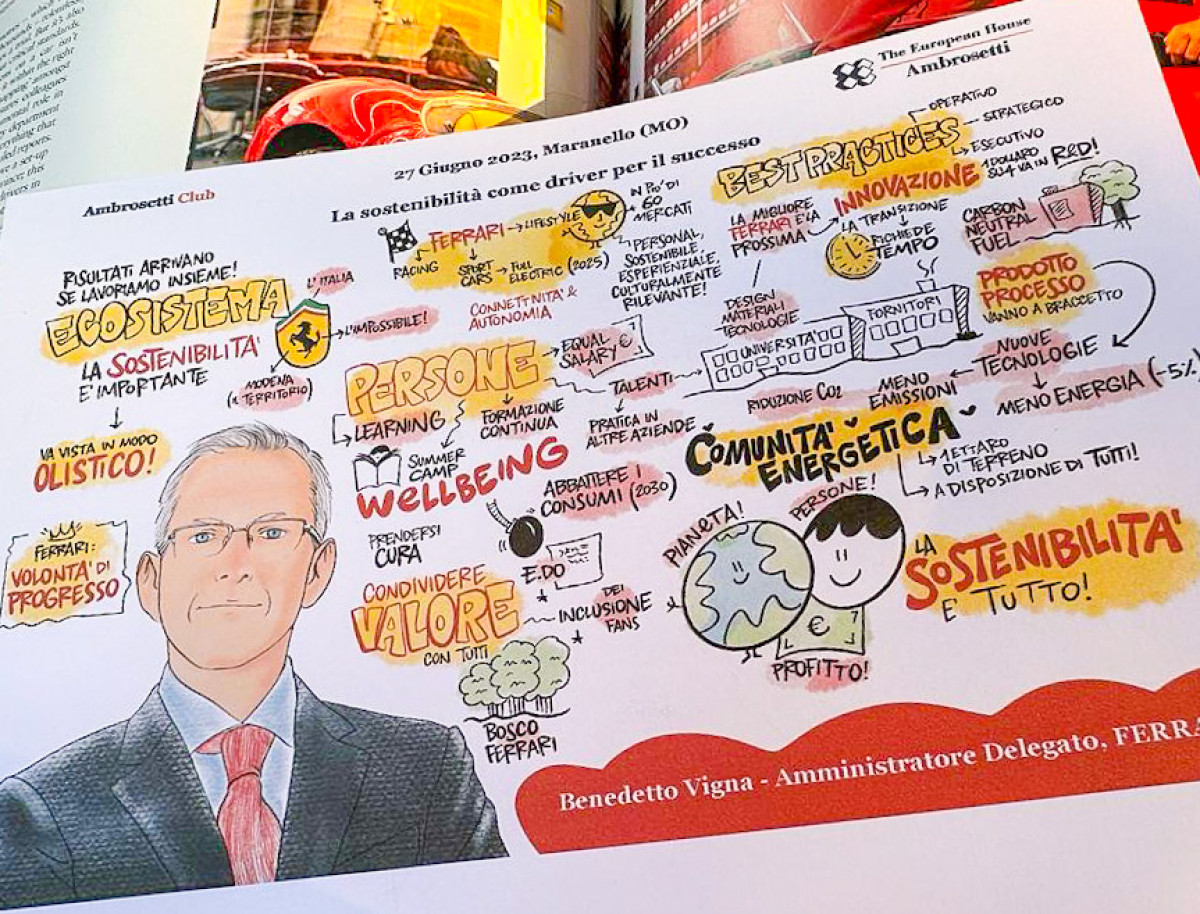 FERRARI e' il Made in Italy per antonomasia, al disopra delle mode e dei tempi.
La sostenibilità e' il loro driver per successo. Una sostenibilità non solo di prodotto - questa la parte piu' facile - ma di processo : ambiente, persone, innovazione continua ed integrazione con il territorio.
La transizione energetica richiede tempo.
Visione e strategia … alla domanda: "Qual è la macchina migliore" ? La prossima!
******
FERRARI is the epitome of Made in Italy, transcending trends and time.
Sustainability is their driving force for success.
It goes beyond just product sustainability -the easier part - encompassing the Process sustainability: environment, people, continuous innovation, and integration with the territory.
Energy transition takes time.
Vision and strategy play crucial roles.
When asked, "Which is the best car?" Ferrari's response is always, "The next one!"